Block 2 Security Proposal
81
signers.
Add your name now!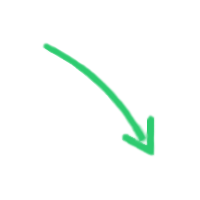 81

signers.

Almost there!

Add your voice!
Maxine K.
signed just now
Adam B.
signed just now
Dear Residents,
As you may know there has been a terrible spat of criminal activity that has been taking place in and around the environs of Block 2, Palmiste. Residents have been victims and witnesses to theft, burglary, cable-theft and break-ins. Moreover, there has been an increase of non-residential persons lurking, loitering and photographing our homes.
Currently, our security patrol is not working effectively, thus requires more innovative solutions. In this regard, a proposal of a 24/7 security booth coupled with automated security barriers at the entrance/exit of Block 2, Palmiste, is put forward for your consideration.
Letters have been written to the following agencies to assist in understanding the process for permission to execute said proposal. To date, we have received correspondence from the Ministry of National Security, Town and Country and The Commissioner of Police. All indicated that the authority responsible for the authorization of such practices falls under the purview of the Penal/ Debe Regional Corporation (PDRC).
The PDRC responded to my email on 9th June, 2022, and indicated the following at their last paragraph, "In the light of the foregoing, the corporation's council at the 30th Physical Infrastructure Committee Meeting held on 2nd June, 2022 has indicated that it had no objection relative to the proposal put forward once the service delivery to its burgesses is not negatively impacted. This non-objection only relates to those matters which are under the purview of the Penal/ Debe Regional Corporation and is not intended to replace or substitute any other permission(s) required from any other Agency, service provider or individual" (A copy of PDRC's letter can be accessed via the link below).
https://drive.google.com/file/d/1FvE-Lexb7MQcx9dfo...

In light of the responses, we believe that the proposal can be legally executed. In order to move forward, some key steps needs to be taken and are as follows;
1. Support of this proposal through this petition by residents of Block 2, Palmiste
2. Identifying appropriate location for security booth and security barriers
3. Ascertaining the infrastructure set up cost of the security booth and security barriers
4. Ascertaining cost of 24/7 security guard
5. Discussing logistics and systems
Given the current state of affairs in our beloved country, there is a clear pattern of heightened crime in all areas. The aim here is to be proactive as opposed to being retroactive. Whilst there is no price for life, unfortunately there is a price for peace of mind and safety.
We thank you for taking the time to read this petition with the hope of a beneficial outcome to all residents.
Regards,
Simon Mohess
Varma Ramdhan
P.S. If you are in agreement with the aforementioned proposal, you can sign this petition below. We require one signature per household and would appreciate that you indicate your house number and street name in the comments (Example: 123 Pinard Court).