Black Women: Please stop wearing weave!!!
81
people have signed this petition.
Add your name now!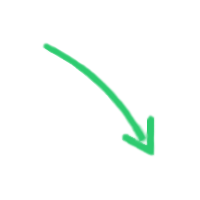 81

people

have signed.

Add your voice!
Maxine K.
signed just now
Adam B.
signed just now
I understand that many different races wear weave. However, as a Black man and as a concerned man, I have to say that there has been a trend among Black women wearing weave that is very alarming. I'm really confused about this trend. This trend seems to not have wealth or status barriers. 1. It is becoming a form of self/race-degradation 2. The weave worn is made of another race's hair texture 3. This is sending the wrong message to little Black boys and girls. 4. This is sending the wrong message to other races who have the texture of hair that Black women are spending so much money on. 5. Weaves are very damaging to hair, and causes hair loss. 6. It's like a style that has gone out of style and everyone know it except for the ones who are wearing it. 7. Not only does it not look natural, especially because of the length, it looks ridiculous. 8. Unlike years ago, before so many Black women were wearing it, when people see weave, they see weave, every time, without exception. This petition may be taken down immediately, especially because this petition may be hard to understand by some. However, I believe most Blacks will understand this petition, even those who wear weave. They understand why I am starting this petition. If what I am saying is proven to be false, then it should be taken down. I hope that many Black women, ones who wear weave and ones who don't, will sign this petition, in an effort to promote self-love among. This is not a joke. There seriously needs to be some type of great awakening. Like I stated above, this trend crosses status and wealth of Black women. It's seem that there would have been some celebrity or some Black woman of influence at some point who would have attempted to curve this trend. However, it seems that even a good number of women of influence. I think this is a fair petition and conversation. If you Google "women who wear weave," without even including Black in search, at the top of the page you will see Yahoo Answers: "Why do Black women wear weave." From reading the post on Yahoo Answers, it seems that non-Blacks are having the conversation. They seemed bewildered. One even states that "they do it because they are lazy.... and don't want to learn how to properly take care of" their natural hair. Again, I am a Black man. I have to admit, it does seem a bit lazy because anyone who is Black knows that weave is just like make-up that is left on for 30 to 60 days. Lastly, when properly maintained, natural hair of Black women is beautiful. If you don't know how to maintain your texture of hair, there are plenty of videos on youtube.com. Please do not petition for this petition to be removed because you feel that it is some type of hate speech. It is love speech. I love the texture of Black women's hair, and I only want to promote love for their natural hair. Therefore, I do encourage wearing weave if you are using hair that is off your natural texture. This petition is not meant for anyone who have suffered hair loss through injury, illness or medical condition.