Black Sheep - A Definitive Account of the Original WWII Squadron (VMF-214)
580
people have signed this petition.
Add your name now!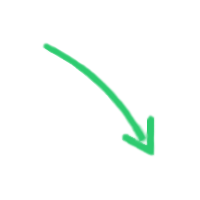 580

people

have signed.

Add your voice!
Maxine K.
signed just now
Adam B.
signed just now
The United States' passage into World War II has always been symbolized by the flames and wreckage of Battleship Row in Pearl Harbor. Those scenes have become so indelibly printed on the nation's collective memory that the history of what happened elsewhere across the Pacific on that morning (and after) has for decades been overlooked. The Pacific campaign of World War II - the Allied struggle to defeat Japan - is much less familiar to Western audiences than the story of the war in Europe. It was far away, fought on jungle battlefields and coral atolls that many civilians at home never placed on a map. Allied forces fought for possession of diminutive islands set amid a vast ocean, valued only as anchorages and air bases, against a new enemy.
However, thanks to a surge in excellent nonfiction books, the HBO series The Pacific, and provocative movies such as Flags of our Fathers and Unbroken, the Pacific war is catching the attention of an expanding audience and receiving its long overdue attention.

The Pacific War presents a vast array of opportunities in the action-adventure genre. This was recognized decades ago by NBC and Universal Television when they aired Baa, Baa, Black Sheep (later renamed Black Sheep Squadron), a series written by executive producer Stephen Cannell. Loosely based on the exploits of Marine Corps fighter squadron, VMF-214, the series ran from 1976-1978 and was later resurrected by The History Channel.

In retrospect, the series was conceived too soon after the unpopular Vietnam War. Rather than showing the harsh realities of war, Cannell's scripts unabashedly used the tried-and-true format of TV westerns, substituting airplanes for horses, machines guns for six-shooters, and Japanese for Indians. The pilots were portrayed as brawling bums and screwballs, which is far from the truth. The real Black Sheep were incredibly brave, with several legitimate heroes - and a total of nine fighter aces - among the forty-nine pilots.

In fact, few pilots have fought with more valor than the men of VMF-214, recipients of a Presidential Unit Citation (the first ever awarded to a Marine fighter squadron). The multifaceted squadron leader Greg Boyington, a complex individual who battled alcoholism throughout his adult life, not only earned a Medal of Honor but became the top-scoring Marine ace.

Based on the squadron war diaries and a collaboration with historian Bruce Gamble (www.brucegamble.com), author of six books on the Pacific war and the foremost expert on the Black Sheep squadron, this production has the potential to stand as an equal next to some of the best war films ever produced - all without straying from a completely factual account.
The premise of this effort and on-line petition is to recognize a future audience for a new, compelling motion picture that portrays a definitive account of the Black Sheep and their extraordinary deeds during World War II.

PLEASE take a moment to "sign" this petition - It is a statement of interest as a future audience to show venture capitalists, this project is worth their investment. Your signature does not commit your personal involvement in this production or hold you liable for any outcomes or efforts in the production and distribution of its content. Please when signing this petition, note any active or retired military or government affiliation in the "comments" line. Your comments are appreciated but remember to be kind to one another.