Black or Politically Correct? I Choose Politically Correct!
Show your support by signing this petition now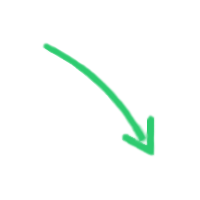 1

person

has signed.

Add your voice!
Maxine K.
signed just now
For long times, many people were suffering from discrimination. For example, during the mid 1700s, people would shout for liberty but they would own slaves. The British poet and critic Samuel Johnson sarcastically criticized, "How can you hear shouting for freedom from people who own slaves!" But now it is the 21th century. There are laws about discrimination and equality. There are only discrimination based on thoughts(Even though I hate them too. But it is a lot better than laws that agree with segregation.). But there was something that made me think and wonder for the past few weeks. 'Isn't calling people black or white kinda ignoring their background?' 'Isn't calling Native Americans Indians not accepting that Native Americans were at America first?' So I made up my mind. From now on, I'm going to call,'black' African-American, call 'white' Anglican, and call 'Indian' Native American.I mean, even though your Anglican it is not like you are white. Also not means that if you are African- American, does not mean you are black. So if you agree with me please sign up.