Black Mississippians Responds to the ICE Raids
177
people have signed this petition.
Add your name now!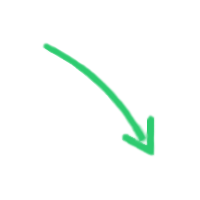 177

people

have signed.

Add your voice!
Maxine K.
signed just now
Adam B.
signed just now

traducción al español a continuación

A coalition of organizations representing Black People in the state of Mississippi respond to the ICE Raids Conducted in our state on August 7, 2019

We, as descendants of enslaved African people, stand here today in solidarity, in determination, and in righteous outrage at the unwarranted and heavy-handed actions of the federal government. On August 7th, 2019, hundreds of ICE agents descended upon four cities in our state, where they arrested nearly 700 workers because they believed that they might be undocumented. These men and women were hauled away, bus load after bus load, with none of the workers able to see to their families and their children --- children who would return from the first day of school to find their parents ripped from their lives.
The federal raids in Mississippi are immoral, cruel, inhumane and inherently undemocratic. The words on the Statue of Liberty eloquently state "Give me your tired, your poor/ Your huddled masses yearning to breathe free/ The wretched refuse of your teeming shore./ Send these, the homeless, tempest-tossed to me,/ I lift my lamp beside the golden door!"
The people that were swarmed upon and herded away from their jobs like cattle did not experience this America. Under this administration, the "poor huddled masses yearning to breathe free" are treated with contempt. They are called criminals. They are separated like slaves and caged like animals. Because these immigrants are Brown, the President and some of our own elected officials have decided that these people are not worthy of compassion, inclusion, or basic human decency.
The Brown people that are being targeted are indigenous peoples to this land called America. They were here before Christopher Columbus. Yet, they do not feel the welcome that Polish, Italian, German, and other European immigrants were and are granted. Lady Liberty's "golden door" is slammed in their faces, as the policies of the President reinforced the fact that America's immigration policy is a 'Whites Only' welcome.
This is a nation-state that emerged through despicable native genocide, native containment on reservations and heinous exploitation of enslaved Africans as labor, and over time, the economy of this nation has been strengthened by the exploitation of waves of immigrants that continues to this day".
The anti-immigrant, anti-Latinx, anti-Black, anti-human rights policies created by this administration shocks the conscience of all reasonable people. We call on the United States government to rescind these policies and reverse all prior decisions that deny affected people their basic human rights.
We in Mississippi demand better.
Signed:
the People's Advocacy Institute
the Malcolm X Grassroots Movement
Jaribu Hill/the Mississippi Workers Center for Human Rights
the NAACP
One Voice of Mississippi
the Children's Defense Fund of Mississippi
Black Voters Matter of Mississippi
FWD.us, Mississippi Office
Black With No Chaser
Higher Ground Strategies
Mississippi Votes
MOJO Mamas
Southern Rural Black Women's Intitative for Economic and Social Justice
Version en español
Residentes afrodescendientes responden a la redadas de ICE
Un coalición de organizaciones representando a lxs afrodescendientes en el estado de Mississippi responde a la redadas de ICE en nuestro estado de Mississippi el 7 de agosto 2019.
Nosotros, como descendientes de gente africana esclavizada, estamos determinadamente en solidaridad y expresamos indignación moral a causa de las acciones innecesariamente fuertes del gobierno federal.
El 7 de agosto 2019, cientos de agentes de ICE descendieron en cuatro ciudades de nuestro estado de Mississippi, donde arrestaron a casi 700 trabajadores porque creían que eran indocumentados.
Estos hombres y mujeres fueron transportados, cargados en autobuses y ninguno de los trabajadores pudo ver a sus familias y niños – niños que volverían a casa después del primer día de escuela para ver que sus padres fueron arrebatados de sus vidas.
Las redadas federales en Mississippi son inmorales, crueles, inhumanas, e inherentemente antidemocráticas. Las palabras en la estatua de libertad estadounidense elocuentemente dicen,
"Dadme tus cansados, tus pobres,
Tus masas amontonadas gimiendo por respirar libres,
Los despreciados de tus congestionadas costas.
Enviadme a estos, los desposeidos, basura de la tempestad.
Levanto mi lámpara al lado de la puerta dorada!"


Las personas que fueron rodeadas de manera masiva y arreadas para ser llevadas de sus trabajos como ganado no experimentaron esta versión de los Estados Unidos. Bajo esta administración, las "masas amontonadas gimiendo por respirar libres" son tratadas con desprecio. Son llamadas criminales. Son separadas como esclavos y enjauladas como animales. Porque estos inmigrantes no son de piel blanca, el Presidente y nuestros propios oficiales han decidido que estas personas no son dignas de compasión, inclusión, o decencia humana básica.
Las personas que no son de piel blanca están siendo atacadas, son indígenas de esta tierra llamada América. Estaban aquí antes que Cristóbal Colón. Ellos todavía no sienten la misma bienvenida que fue concedida a los polacos, italianos, alemanes, y otros europeos inmigrantes. La "Puerta Dorada" de nuestra estatua de libertad se cierra de golpe en sus caras, mientras las políticas del Presidente refuerzan el hecho de que la política de inmigración de los Estados Unidos solamente le otorga la bienvenida a personas de tez blanca.
Esta es un nación de que surgió a través del genocidio despreciable hacia los pueblos originarios, la contención nativa en reservas y la explotación atroz de africanos esclavizados como mano de obra. Después, la economía de esta nación se reforzó a causa de la explotación de olas de inmigrantes que continúa hasta hoy en día.
Las políticas anti-inmigrantes, anti-Latinx, anti-Negras, y anti-derechos humanos de esta administración conmociona la conciencia de toda persona razonable. Nosotros exhortamos al gobierno de los Estados Unidos a rescindir estas políticas y revertir todas las decisiones anteriores que niegan derechos humanos básicos a las personas afectadas.
La gente de Mississippi exige algo mejor.
Atentamente,
the People's Advocacy Institute
the Malcolm X Grassroots Movement
Jaribu Hill/the Mississippi Workers Center for Human Rights
the NAACP
One Voice of Mississippi
the Children's Defense Fund of Mississippi
Black Voters Matter of Mississippi
FWD.us, Mississippi Office
Black With No Chaser
Higher Ground Strategies
Mississippi Votes
MOJO Mamas
Southern Rural Black Women's Initiative for Economic and Social Justice
https://www.ipetitions.com/petition/black-mississippians-response-to-ice-raids?fbclid=IwAR27yDwJx5kq0QUs06P83_iJTzl-kN7-cjHagTOZgTpSgKHlBFyMqBpbIuY