BK Class Lockers
238
people have signed this petition.
Add your name now!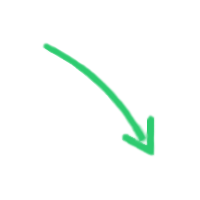 238

people

have signed.

Add your voice!
Maxine K.
signed just now
Adam B.
signed just now
As many of you heard, the locker distribution for juniors, sophomores, and freshmen will be intermixed in terms of locker location. We are petitioning for the locker distribution system to be returned to how it had been in years past. A letter has been sent to the faculty. Here is the letter:
"Dear Mrs. Hutchinson,
Hi, my name is Luke Lamey and I will be a junior this next year at Bishop Kelly. I must first say that I am more than excited for you to be our new vice principal. I have a feeling this is going to be a fantastic year! I know that you will be an amazing vice principal and do a fantastic job!
With that being said, the main reason why I am emailing you is in regards to something that was in your letter that you sent out last night. If you have a minute or two, I would really like for you to consider what I have to share with you. I am referring to the note in the letter about the new locker distribution. But wait! I'm sure it is likely you are being bombarded with emails regarding this topic, but please, these next few minutes could change the way you see the situation entirely!
First, I would like to start off by explaining why it is a necessity to keep the lockers organized by class. Each year is different. Freshmen year we are just figuring out the ropes, trying to find our place. Finding that place may mean a group of friends, or a sports team, or even a club. Sophomore year we begin to get to a point where our place is defined. That is the place that when we look back on these four years, we will remember them the most. I'm still yet to begin junior year, but what I've heard from those who've gone before me, it is the year of academic toughness. It is the year of preparation for our education to follow Bishop Kelly. Senior year is a year that the whole class will band together, and enjoy our last year together, before going our separate paths. According to author Clint Swindall with Forbes magazine, "Quite often we become like the people we're around. Based on that, we must be cautious about whom we surround ourselves with because of the short- and long-term implications." In my past two years, I have become friends with whomever my locker is around. We are always in the same situation, so it helps us get through it and work things out together. We can relate to each other. In order for us to be optimized for success year to year, we need to be around people in the same situation, as Swindall implies. Freshmen need to be finding their places together, sophomores need to define their places together, and juniors need to get through their year of academic hardship together. We need to surround ourselves with others similar to us for optimal success.
Second, the most effective way to build school unity is to begin with class unity. According to Jon Gordon, an American business consultant and author on the topics of leadership, culture, sales, and teamwork, says, "Unity happens when each person on the team can clearly see how their personal vision and effort contributes to the overall vision and success of the team." What this means is that if we have upperclassmen sharing lockers with underclassmen, the underclassmen will be intimidated and rather outspoken by the upperclassmen. I know that when I was a freshmen, it was rather intimidating, especially in the beginning, to be around kids who had learned the ropes and had known what they were doing for the past couple of years. This will not allow the newer students to be able to see their personal vision and how it contributes to the team, thus leading to less school unity. If we unify the classes it gives all of the students in the class a voice. Then with the classes unified, it distinguishes clear roles in the school. According to Pete Sciacchetano, a software developer developing software to help group functionality, "Clearly defining who is responsible for what, and how any overlap is to be handled is key to team unity." When we unify our classes in the school, it will define the roles. This shows how class organized lockers will actually increase school unity.
The other thing I noticed in your email was the other reason for splitting up the lockers was because of the overwhelming large amount of new students. However this doesn't render any reason to mix the lockers. An example to use is the incoming freshmen class. If you can't fit all of them into freshmen hall, a simple solution would be to either put them in B-Wing, or the intersection between sophomore hall and freshmen hall. In both of these locations, they will still be able to take part in and be with the other freshmen and their endeavors through the school year. It doesn't matter if our classes are in a different area of the school than years past, just as long as they are together.
Thank you for reading some of the thoughts and ideas I have from the perspective of a student regarding the new locker distribution. I hope you will consider some of the things I have tried to point out. Also, the students have created a petition for this topic, which can be viewed at http://www.ipetitions.com/petition/bk-class-lockers. If you are willing to, please check this petition in a few days, as it will have hopefully grown. No matter what the decision ends up being though, I will stand by and support whatever the faculty believes will be the best for the students. Thanks for listening, and I can't wait for a great school year!"
In signing this petition, you agree to the letter stated above meaning you wish for the locker distribution system to return to how it has been in years past. Tell your friends, parents, teammates, and fellow students to sign, and together we can return the locker distribution system to how it has been, and always should be.