Do the teachers in Bishop Vaughan School REALLY listen to their Pupils???
18
people have signed this petition.
Add your name now!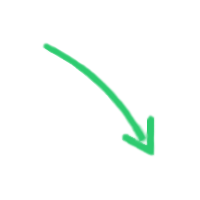 18

people

have signed.

Add your voice!
Maxine K.
signed just now
Adam B.
signed just now
PLEASE READ BELOW...ITS TIME TO HAVE YOUR SAY !!!YES YOU THE PUPILS/PARENTS OF BISHOP VAUGHAN CATHOLIC SCHOOL!!! - HAVE YOUR VIEWS HEARD AND LISTENED TO. ONLY WE CAN MAKE A DIFFERENCE TO THE WAY U THE PUPILS ARE TREATED AND THE WAY YOUR KIDS ARE TREATED.........MAKE A DIFFERENCE....WITHOUT YOUR VIEWS, THINGS CANT CHANGE. We need to know so please feel free to add your views or say whats happened to you.
------------------------------------------------------------------
I attend Bishop Vaughan School, I have had enough of the school not listening to me. I have a right to be heard! SO DO WE ALL. I have found it very hard to get most of the teachers I have to actually listen to me if I have something to say. BUT THEY NEVER DO!!! I am asking for all other pupils of the school to sign this petition after the way I have been treated. AS I THINK IT IS WRONG If you are a pupil at this school and you have TRIED to make your views heard and been ignored and not listen to, also if the school have treated you in a different way because you told them your views...PLEASE PLEASE sign this...You don't have to put your name, make up a random name. Just put what year (e.g. 7.1 boy or 7.2 girl ) you are in at the school, you can also tell us what has happen to you and the sort of treatment you have experienced as a pupil of the school. e.g. Room 19, what actually goes on in room 19? If you happened to be in Room19 did you actually do any work whilst in there? Did you miss having dinner when you were in Room 19? another example is ;- Do you think the writing of a statement is fair? Say why you think it is right or wrong. Just write down whats happened to you ;-) Also while your at it, tell your classmates about this, copy and paste the link so they can add what has happened to them THANK
(This is a peaceful protest of things that have been mentioned and make the school aware they need to change).

IF YOU AGREE WITH WHAT HAS BEEN SAID AND DO NOT WANT TO MAKE A COMMENT
JUST CLICK THE LIKE ICON FOR FACEBOOK AND THIS WILL BE COUNTED AS YOUR VOTE TOO.
Links