Bishop Jugis Condemn Forced Vaccinations
486
signers.
Add your name now!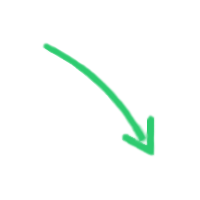 486

signers.

Almost there!

Add your voice!
Maxine K.
signed just now
Adam B.
signed just now
Dear Bishop Jugis,
In the name of Jesus Christ, we the undersigned Catholics living in the Diocese of Charlotte urgently plead with Your Excellency to take immediate action to help protect us from being terminated from our employment for declining to be injected with vaccines that violate our conscience.
On March 10th of this year, Your Excellency published an instruction in the diocesan newspaper stating that, "Vaccinations must be a voluntary decision." It naturally follows that for a vaccine to be voluntary, one must not face penalties, retribution, or be threatened with the loss of their livelihood. Such a vaccination policy would be a forced vaccination. Unfortunately, many employers have disregarded this instruction.
The Charlotte area is home to many employers, both private and public sector, including one of the largest financial services companies in the world. There are many members of the Christian faithful working in these companies who are subject to the authority and penal sanctions of your office (Can. 1311 & 1332 of the Code of Canon Law, in particular "The Church has the innate and proper right to coerce offending members of the Christian faithful with penal sanctions.").
Catholics working in public or private sector management, human resources, leadership, advisory, or compliance roles who are charged with creating and administering vaccination policies, need to hear a declaration from you, their bishop, that material cooperation in administering or enforcing vaccination policies, that are not voluntary, is a grave sin. This would include any vaccination policy that does not include wide and generous acceptance of requests for religious or conscience accommodations.
We the undersigned respectfully believe that you, our beloved shepherd, have a duty to act, and to act swiftly in this case to protect your flock. Your most devoted and loyal supporters, who are entrusted by Jesus Christ to your care, are facing financial ruin and we are begging you to come to our aid in this struggle.
Through this petition we ask Your Excellency to exercise your legislative authority under the Code of Canon Law and bind any Catholic who materially cooperates with the administration of such a forced vaccination policy as being guilty of a delict worthy of ecclesiastical penalties, up to and including a personal interdict obliging them to refrain from receiving the Sacraments. We further ask that you have a statement to this effect read from the pulpit of every parish in the diocese and published in the diocesan newspaper.
We, the undersigned, remain faithfully yours in Christ,