Support Biosolids Recycling!
82
signers.
Add your name now!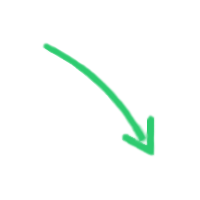 82

signers.

Almost there!

Add your voice!
Maxine K.
signed just now
Adam B.
signed just now
Declare your appreciation of sanitation, clean water, and healthy soils by signing this petition! 
Support the carbon, nitrogen, and phosphorus cycles by returning biosolids and their renewable nutrients to the land. Improve our soils, feed our plants, and sequester carbon! Biosolids are Safe and Effective!  
What are Biosolids? Treated solids from wastewater treatment plants chock full of valuable nutrients and organic matter that is great for soil and can also be used as a fuel. They play an important role in wastewater treatment which allows 16,000 treatment plants nationwide to treat and recycle Water. Our daily lifestyle and health depends on sewage treatment; it has saved more lives than modern medicine!
Biosolids are NOT untreated, toxic sludge. Their safety and wonderful benefits have been documented for decades, although not as clearly communicated.
How are Biosolids Recycled? Biosolids are generally recycled by tilling them into farmland to grow grain and hay for livestock and cotton (also called land application). The centuries-old practice of safely returns vital nutrients to the earth where they can begin the natural cycle again. Biosolids can also be composted to make a agricultural and consumer grade soil amendments or dried to create fuel and fertilizer pellets.
Why are Biosolids the Unsung Underdog Hero? Biosolids have a wonderful combination of slow-release nutrients (protects water quality better than "hot" quick release fertilizers), beneficial microbes to improve soil health, and organic matter to build the structure and water-holding capacity of the soil, which all ultimately improve crop yields. Returning organic matter to ensure soil health is critical to prevent Dust Bowl-like conditions. Fertilizers (non-renewable mined or energy-intensively manufactured) do not contain organic matter.
Biosolids recycling at farms has been shown to have the smallest carbon footprint of other biosolids technologies in part because it requires the least energy and it also has a carbon credit of sequestering carbon into the soil. The State of California also certified biosolids land application as the Environmentally Superior alternative as part of their Environmental Impact Report for a statewide general permit. It's also one of the most cost-effective options for those of us who pay our sewer bills (about 70% of the population).
How do we Know Biosolids are Safe? Treating biosolids reduces 99% of their pathogens, and the rest quickly die off once tilled into the soil (bugs in our body like our intestinal tracks and don't survive or infect well outside). Further treatment through composting, lyming, and pelletizing reduces even more pathogens, but also reduces the available nitrogen and BTU value and increases carbon footprint.
Biosolids Safety has been demonstrated:
- Over decades of use,
- Thousands of people work around biosolids on a daily basis,
- Contaminant levels are extremely low because of strict industrial discharge standards since the 1970's,
- EPA's restrictive regulations are based on the most thorough human health risk assessment EPA has performed to date (included multiple exposure pathways and assumed exposures that were extremely protective of public health and the environment),
- Extensive and ongoing research continues to be performed (including plant uptake studies that show very little of the extremely low  contaminent levels are taken up plants),
-There have been no health outbreaks due to biosolids, nor a scientifically documented case of health impacts due to biosolids exposure,
- Similarly, the EPA's regulations have effectively protected the environment including air, land, water ways and groundwater, and
- The EPA periodically reviews their regulations to ensure their continued effectiveness. 
What else is Lurking in Biosolids? Measurable  amounts of a few household compounds found in the parts per million, billon, or trillion range -- orders of magnitude less than a dose or how we use these compounds in our homes. Metals (some are macro-nutrients required by plants) are generally comparable to background soil and consumer fertilizers. One recent sampling at a treatment plant found only two measureable compounds at very low levels (i.e., in the parts per Trillion range - it would take 48,000 gallons of biosolids to amount to one dose of Prozac). Plants uptake studies (unspiked) demonstrate no uptake or a tiny fraction of this tiny fraction is brought into the plant. Strict pre-treatment programs were developed in the 1970's and 80's to control industrial inputs to sewers resulting in exponential improvements in our Biosolids quality today.
What's all the Fuss About? Who Doesn't Love Biosolids? There have always been and will always be those vocal few that just don't like the idea of Recycling Biosolids. They don't believe the Treatment Plant Worker, Farmers, Scientists, Regulators, Inspectors nor any of the science, studies and  the data. They spread Exaggerated Misinformation and Fear. They don't believe the Farmers and Public Consumers can make their own decisions on whether to use biosolids products. (Organic products are not grown with biosolids.) Some of the vocal few sell competing products and services, some were exposed to poor practices around fields and are vigilantly dedicated to throwing the "baby out with the bathwater." Some do not like  centralized sewage treatment; they propose home composting toilets to avoid the production of biosolids. They "Black-washing" Biosolids - a necessary product of modern society with tremendous green, sustainable, and environmentally-friendly aspects. 
Why would do so many thousands of people continue to use Biosolids unless they work Wonderfully and are Safe for us and our environment!!??  Clearly the Perception of Risk by those who don't know biosolids is greater than the Reality of those who do.  
So please, sign this petition to help restore faith in the fairness of our Great Nation, faith that People can make their Own Choices given the true information and existing protective regulations, and faith in Biosolids, an unsung underdog hero of modern wastewater treatment, an critical part of keeping us and our environment healthy every day!  
P.S. Remember your part in keeping the chemicals that you don't want in the environment, out of your sewer.
Sponsor
Treatment Plant Operators Sanitary Engineers Compliance Officers Biosolids Regulators Farmers Home Gardeners Urban Farmers and Gardeners Community Gardeners
Links