Bioremediation to Save the Pacific Ocean!
155
people have signed this petition.
Add your name now!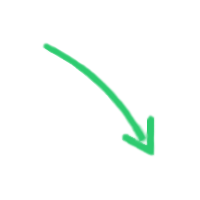 155

people

have signed.

Add your voice!
Maxine K.
signed just now
Adam B.
signed just now
As you already know, water pollution is a very serious, worldwide environmental issue that has a devastating impact on marine wildlife, oceans, and people. Bioremediation is the best solution for cleaning up the Pacific Garbage patch. It is a clean, natural way to break down pollution and waste, such as plastic, using microbes, microorganisms, and other specific living organisms that convert waste into nutrients.
The Great Pacific Garbage Patch is a large mass of plastic and other trash that pollutes the Pacific Ocean and harms marine wildlife. This trash and litter distributes toxic chemicals throughout the oceans, snags and tears corals, and harms marine animals when they consume pieces of plastic or become entangled in the debris. The ocean is essential for life on earth. It provides over 70 percent of our oxygen and over 97 percent of the world's water supply. Everyday, the ocean is under attack from man made pollution. In 2010, 215 million metric tons of plastic entered and contaminated the ocean. Pollution not only affects marine life and the ocean, but it also affects humans. Contaminants can enter the food chain and our food supply, causing dangerous health problems such as hormonal issues, damage to our kidneys and nervous systems, and reproductive issues.

Bioremediation is a technique that has great potential for future development due to its ability to be used in a variety of environments and its general cost-effectiveness. Furthermore, recent research and advancements in bioremediation and its capabilities help to make bioremediation an even more practical option for environmental remediation. For instance, we recently made progress in soil remediation - we are now able to use fungus to break down toxic compounds, including PAHs and dioxins, thus making contaminated soil reusable again. More importantly, in 2016 scientists discovered a plastic-eating bacteria that is extremely good at degrading plastic. Previous to this, the only species that could break down PET, an extremely durable plastic used to make water bottles, were rare fungi. But this new bacterium is the first strain that has the potential to degrade PET completely into carbon dioxide and water. This is a significant finding, as PET is the most widely used plastic in the world.
Hence, bioremediation is a great method that we can use to clean up the Great Pacific Garbage Patch, one of the major environmental issues facing our planet, and doing so would be a huge step in cleaning up our oceans worldwide. This will help to create a cleaner, greener earth for future generations to come. Please help by signing this petition, so we can ask the EPA to use bioremediation to clean up the Pacific Ocean. All of us must do whatever it takes to protect our ocean before it's too late. If an organism as small as a bacteria can do its part, then we as humans can certainly do ours. I hope you will do your part by signing this petition. Thank you!
Sources:
https://www.cbsnews.com/news/plastic-eating-bacteria-could-help-make-trash-disappear/
https://www.popsci.com/bacteria-enzyme-plastic-waste
https://www.creativemechanisms.com/blog/eleven-most-important-plastics
http://www.abc.net.au/science/articles/2009/04/29/2555698.htm
https://3c1703fe8d.site.internapcdn.net/newman/csz/news/800/2018/eightmillion.jpg

Fungi Get the Lead Out - The Scientist Magazine. Retrieved December 18, 2017, from
https://www.the-scientist.com/?articles.view/articleNo/31600/title/Fungi-Get-the-Lead-Out/
Bacteria Clean Up - The Scientist Magazine. Retrieved December 18, 2017, from
https://www.the-scientist.com/?articles.view/articleNo/31139/title/Bacteria-Clean-Up/
5 Future Prospects for Bioremediation | In Situ Bioremediation: When Does it Work? | The National Academies Press. Retrieved December 13, 2017, from www.nap.edu/read/2131/chapter/7#92
Bioremediation. Retrieved December 9, 2017, from microbiology-world.blogspot.com/2009/12/bioremediation.html
Bioremediation: The pollution solution? Retrieved December 5, 2017, from microbepost.org/2015/12/08/bioremediation-the-pollution-solution/
Coelho, L. M., Rezende, H. C., Coelho, L. M., Sousa, P. A. R. de, Melo, D. F. O., & Coelho, N. M. M. (2015, September 9). Bioremediation of Polluted Waters Using Microorganisms. Retrieved December 5, 2017, from www.intechopen.com/books//bioremediation-of-polluted-waters-using-microorganisms
Gulf Oil Spill May Breed Opportunity for Biotech Startup's Oil-Hungry Bugs - NYTimes.com. Retrieved December 18, 2017, from www.nytimes.com/gwire/2010/07/01/01greenwire-gulf-oil-spill-may-breed-opportunity-for-biote-85403.html?pagewanted=all
History. Retrieved December 7, 2017, from bioremediation2.weebly.com/history.html
laura_beans. (2014, May 23). Researcher Develops Innovative Way to Use Fungi for Bioremediation of Oil-Contaminated Soil. Retrieved December 13, 2017, from www.ecowatch.com/researcher-develops-innovative-way-to-use-fungi-for-bioremediation-of--1881917232.html
Water and Air Pollution - Facts & Summary - HISTORY.com. Retrieved December 6, 2017, from www.history.com/topics/water-and-air-pollution