Biodiversity is the key so we can all live in glee!
26
people have signed this petition.
Add your name now!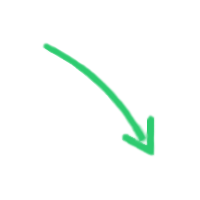 26

people

have signed.

Add your voice!
Maxine K.
signed just now
Adam B.
signed just now
What is biodiversity? Biodiversity is is the variability among living organisms from all sources, including terrestrial, marine, and other aquatic ecosystems and the ecological complexes of which they are part; this includes diversity within species, between species, and of ecosystems. As you may have noticed over the years our population has grown tremendously from 7 billion in 2011 to 7.6 billion and counting in 2018, we constantly require resources daily. Why is this important? Well since we have begun to use more and more resources every day we are taking away from plants, insect, aquatic, reptile, and mammalian species. Whether its water, food, or shelter being taken away from these species, their numbers are drastically diminishing at a proflific rate. As these species begin to disappear, the world's biodiversity begins to shrink dramatically as well. However, there is a solution to this epidemic, education! Education is the key to resolving this issue. As we begin to educate the future generation and generations to come, more and more operative ideas will begin to generate to the fact they were educated on this issue.
Biodiversity allows essential, natural processes to take place that sustains our ecosystem and not only our existence but as well as all plants, and animals, such as photosynthesis. Photosynthesis produces the world's oxygen supply and fundamentally support all life. Without photosynthesis, plants wouldn't be able to convert light energy into sugar and carbohydrates, which is essential for not only plants but every organism occupying this planet. Processes like these drastically slow down, when they are not correctly carried out by certain organisms. These certain organisms are known as keystone species which ecosystems and organisms such as ourselves depend on tremendously. These species can include hummingbirds, bees, and woodpeckers. Did you know that in rain forests alone, 20 species are becoming extinct every minute, due to deforestation? The wood that we use for our own needs and wants, use to act as a home for these species but now their just another fossil waiting to be dug up and studied. This could include keystone species that we highly depend on in our ecosystems.
The article "The integration of biodiversity education in the initial education of primary school teachers: four comparative case studies from Europe" sites the results of an international research study on biodiversity education in the educational institutions in Cyprus, England, Switzerland, and Germany. In the institutions in Cyprus, England and Germany the teaching focus was content‐oriented, whereas in Switzerland a situated method‐oriented approach was used. The student teachers in Switzerland felt more confident to teach about biodiversity in school. All interviewees thought it necessary to prepare primary school student teachers on how to address biodiversity in schools, and strategies on how best to achieve this. If more school and government institutions were to support and carry out the integration of biodiversity in our school curriculum, then future generations will be well prepared for this never-ending issue.
Please lend a helping hand and sign this petition today. This is not only our planet but our animals, wildlife, and aquatic organisms that inhabit this planet. This is our only home, the only place where life is suitable to take place. If something as meager as a signature can persuade state officials and our mayor to take action and incorporate biodiversity into our schools for a brighter future. Please sign today.