BINFMandarinClass
40
people have signed this petition.
Add your name now!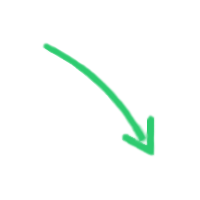 40

people

have signed.

Add your voice!
Maxine K.
signed just now
Adam B.
signed just now
August 25, 2016
Dear Dr. Leyba and Mr. Francher,
How are you! It has been two weeks since the new school started. We are very glad to see our kids enjoy going to school every day! Thank you for the passion, love and care from all of the teaching staff. We also appreciate the great work that the administrative staff has done in building a secure and comfortable environment for everyone. Many thanks go to the teachers and staff who maintain the traffic flows in the morning drop-off and afternoon pick-up! As parents, we've all seen it in our eyes and felt in our hearts. We will support the school to make Basis Independent Fremont (BINF) the BEST school in the Bay Area!
We understand it's early in the school year and the teachers need time with the kids to have a better idea of their knowledge and skills. But since September is about to start, we would like to share our open, honest and timely feedback on how Mandarin has been taught at BINF in the spirit of continuous improvement.
Because of the demographics in the Valley, almost 50% of the students at BINF come from families that speak Mandarin at home. In some grades, the ratio could even reach 65%. Many of our kids have been learning Mandarin (read, write, speak) at a very young age. They are either taught by parents, in the after school clubs, or in the weekend Chinese schools. In this unique situation, we think the current Mandarin teaching model and method are not adequate to meet this group's learning needs. For example, the teacher needs to engage the advanced students more during class. Watching educational videos should be kept to minimal as it does not encourage two-way communication.
We truly believe in Basis teaching philosophy. To keep inspiring and motivating the students who have a few years of Mandarin learning experience, here are our recommendations.
1. We are in urgent need to get one more Mandarin teacher to teach the more experienced students. The new teacher could have the same class schedule as Ms. Yu. Each grade would be divided into two groups and taught by the two teachers separately in the Mandarin class.
One of the popular Chinese schools in the Bay Area is the Stanford Chinese School. You can find the textbooks, teaching plans and syllables on their websitehttp://www.mychineseschool.com/index.php. The other common textbook used in many Chinese schools is MeiZhou Chinese Simplified. Their website iswww.mzchinese.net, for your reference.
Some families have lived in Fremont for a long time. They can also recommend good Mandarin teachers. If you need any resource on this topic, we are more than happy to assist.
2. In the advanced Mandarin class, we prefer to have daily Mandarin homework as how we do in the Humanities and Maths/Science classes. Weekly quizzes and monthly tests are also great ways to check progress. We have high expectations for our kids to master not only the skills of speaking, but also reading and writing Mandarin.
Thank you, Dr. Leyba and Mr. Francher, for your time and consideration. We would love to meet with you in person to collaborate together to improve the situation. We highly appreciate your help and are looking forward to hearing from you soon. Once again, let's work together to make our school THE BEST!
Sincerely yours,
Parents of Students in BINF