Boyne City Road Bike Trail Petition
463
signers.
Add your name now!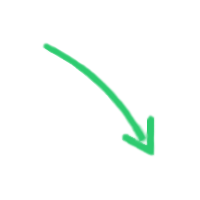 463

signers.

Almost there!

Add your voice!
Maxine K.
signed just now
Adam B.
signed just now
THIS PETITION WAS PRESENTED TO THE COMMISSIONERS ON OCTOBER 28TH WITH THE SIGNATURES RECEIVED BY 3:00 PM THAT DAY. THE ISSUE WAS NOT DECIDED AT THAT MEETING, SO PLEASE ADD YOUR NAME, ADDRESS AND COMMENTS, AND IT WILL BE FORWARDED TO THE COMMISSION BEFORE THEIR NEXT MEETING ON THIS ISSUE.
A petition to the Charlevoix County Commissioners and the members of the Charlevoix County Road Commission:

We, the undersigned, residents of Charlevoix County, strongly favor construction of a dedicated bikeway between Boyne City and Charlevoix, parallel to -- but separated wherever possible from -- C56, the Boyne City Road.
We believe such a bikeway is much preferable to a paved apron adjacent to the road because it will be the safest and most attractive way to allow bikers, roller skaters, runners, joggers, pedestrians and all non-motorized vehicles to enjoy this important scenic corridor. We believe such a bikeway will encourage tourism and other economic activity. And we believe that the bottom-line cost to the county will be substantially less than a paved apron because it will be aided by state and federal grants and private donations that would not otherwise accrue to the project.
In endorsing a separate bikeway, we are primarily concerned with safety. Wide aprons are dangerous for bikers and others not in cars or trucks. A wide road shoulder is only marginally superior to no trail at all. Motorists drive faster on roads with wide shoulders, and some will use the wide shoulder to pass cars on the right, so the hazard to bicyclists would actually increase. We've had several tragic accidents in our local areas involving motor vehicles and pedestrians or bicyclists in recent years. In the past couple of years, two bicyclists were seriously injured in Charlevoix County and a bicyclist was killed on Hathaway Road in Little Traverse Township in Emmet County.
We are also concerned that the county not waste precious local tax dollars. Paving a five-foot apron may appear the cheapest solution, but that approach closes the door to receiving recreational grants from the state and federal governments. And it would not get the support of private foundations and individuals who are eager to contribute to a separated bikeway.
We understand that some property owners on the road have legitimate concerns about how the trail may affect their property. Studies nationwide show that being close to or actually on a biking trail actually increases the value of property. That is almost certain to be the case here. Having property on or near that road is of great value to people intent on leisure activities such as biking, inline skating and skiing or just taking a walk, to name a few. Just ask the hundreds of people you can find almost any summer day riding on the dedicated path between Charlevoix and Harbor Springs.
The new M-119 trail extending from Pleasantview Road west to Harbor Springs is a prime example of how a trail separate from the road shoulder can be achieved. Local governmental leaders and volunteers overcame problems very similar to those being encountered in the Boyne City-Charlevoix trail project. No property was expropriated and no court action resulted.
We ask the Commissioners to vote for the resolution to establish a separate trail along the Boyne City Road
Sponsor
Citizens for Safe Bike Trails in Charlevoix County
Links