Stop Big cuts to Kent Parent Partnership Service
32
people have signed this petition.
Add your name now!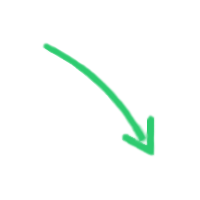 32

people

have signed.

Add your voice!
Maxine K.
signed just now
Adam B.
signed just now
Kent County Council are currently having to make big cuts in their budgets but some of these cuts may involve a service you have used in the past. Kent Parent Partnership Services KPPS (formerly known as Partnership with Parents) are facing very big cuts to their services. At a recent Parent Advisory Group, the parents asked the following questions:
What is the proposed structure for the Service
In the proposed structure 10 posts from 19 current posts will be deleted. The Service will be part of the new Advocacy and Enablement unit.
Have other services had been cut to the same extent
As far as it can be seen no other service is subject to the same level of cuts. This is of concern as PPS is a statutory, frontline Service for families of disabled children and children with SEN. It is proposed that some services will receive an increase in funding. It is difficult to understand the rationale behind for example increasing the SEN Tribunal Service and making such a significant cut to KPPS which undertakes a significant amount of preventative work in relation to SENDisT.
Will the new structure mean there will be any services KPPS will no longer be able to provide
In the structure proposed there is no capacity to undertake very complex casework, disagreement resolution including mediation, recruitment and training of volunteers, work to promote the voice of disabled children and young people or activities involved in increasing access to the service. A specific concern is the capacity to supervise and support the Family Involvement Worker team. In addition, there is virtually no capacity to provide training for parents or services at the level that has been historically provided. There is also virtually no capacity to provide indirect support to parents such as group work with voluntary organisations.
How many families received direct support from KPPS last year
Approximately 2,300 parents received direct support last year. This may have included many different support actions and interventions over a period of weeks and months. Informal support carried out in the community means that a far greater number of parents were actually supported. There are approximately 60,000 children with additional needs in Kent, so there is huge potential to increase the take up of the Service.
Are referrals likely to increase?
KPPS believe the referrals will increase. Nationally there is a trend that cases are becomingly increasingly complex. The diverse school system is leading to more referrals and cuts in other services will impact on those services that remain. If the proposed structure becomes a reality there will come a point where KPPS is unlikely to meet its service standards. For example, responding to referrals within 24 hours.
Is there a true understanding of the nature of the work of the Service
KPPS do not believe there is a real understanding of the range of services that KPPS provide. We believe that the title 'Development Officer' may have been particularly misleading. The role of Development Officer includes undertaking and supporting complex casework, supporting parents through group work as well as providing training to parents, schools and other services.
What is the role of the Participation Officer as it is proposed that the post be deleted
The Participation Officer currently supports the Young Inspectors programme, offers Makaton training to parents, undertakes activities to promote the voice of disabled children and young people, involves others in developing the County Forum and provides support and training to others regarding seeking the views of disabled children and young people. None of these activities will be able to continue if the proposed structure is put in place.
Will the cuts impact on the holistic service KPPS were developing
With a 55% staff reduction it will be difficult to continue to develop this approach. This is very disappointing as this approach is consistent with the Government's aspiration for supporting families set out in the SEN Green Paper. As Kent is part of the SE7 Pathfinder, KPPS has a role in supporting the project. It is hard to imagine how this can continue in the new financial year. KPPS will continue to work with the other 6 PPS in the SE7 group on developments that would lead to effectiveness and in the sharing of good practice.
Direct and informal feedback from our service users confirms the wishes of parents for an holistic approach. The Parent Advisory Group has worked closely with the Service to develop this approach following the Joint Area Review following which the Service was allocated additional funds by Members of the County Council.
How many hours of direct support to parents would be lost in the proposed structure
The new structure reduces the capacity for casework by 111hrs per week.
If you are unhappy about the cuts to this frontline service for parents and carers of children with SEN & Disability, then please sign the petition and tell your colleagues so they can sign too. Any parent/carer in Kent can sign this and their friends and family can also sign if they are aware what the lack of this service will mean to them.
Links