Bey Lea Brook Condo Association's Fiduciary Duty to seek FHA certification.
24
people have signed this petition.
Add your name now!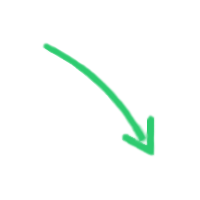 24

people

have signed.

Add your voice!
Maxine K.
signed just now
Adam B.
signed just now
*IMPORTANT INFORMATION REGARDING THE VALUE OF YOUR HOME AND OUR ASSOCIATION
We are your neighbor's who are also in the process of trying to sell our home. Our property at 106 Burntwood Trail has been listed for over 8 months and we have some serious concerns regarding our ability to sell. At the moment there are 5 other townhouses for sale in our community. We are currently the lowest priced in the community and are very competitively priced with other Toms River Townhouses. However, according to agent feedback, for financing purposes it seems buyers are guiding themselves away from our community and towards single family homes as well as other townhouse communities. There has not been a sale in the community in over 6 months. During 2009 there were 4 sales in the community, 2 of which were financed with FHA Loans.
Below is a copy of an article posted by David J. Byrne on March 4th 2010.
Helping and Protecting Condominiums Deal With the New Lending-Related Rules of the Federal Housing Administration (FHA).
The FHA insures loans made by FHA-approved lenders all across the country. In fact, 30% of all mortgages in the United States are insured by the FHA. The availability of this insurance enables lenders to make loans and extend credit to a broader class of borrower, allowing owners within a condominium to market their homes to more potential buyers. The FHA will insure only certain loans - those that meet FHA requirements. As of February 1, 2010, the FHA may insure loans made with respect to condominiums only in condominiums that have been certified by the FHA, and no longer allows spot approvals. The new FHA rules apply to condominiums in New Jersey, New York, Pennsylvania together with all of the other 47 states. FHA certification will likely make the sale and purchase of homes within a condominium easier. There are arguments available to owners by which a condominium association may have a fiduciary duty to seek FHA certification.
It seems that in the past 6 months these changes have come into effect where it is not possible to finance in our community with an FHA Loan.
OUR REALTOR HAS CONTACTED BEY LEA BROOK CONDO ASSOCIATION AND THEY HAVE NO INTENTIONS ON MOVING FORWARD WITH FHA APPROVAL
"FHA mortgage programs are becoming the first choice for first time home buyers and condominium units are particularly suitable for first timers. I have already seen situations where condominium trustees feel no obligation to comply with FHA (and Fannie Mae) guidelines in connection with a proposal sale of a unit, and it is not a good situation. Condominium trustees and association can certainly open themselves up to liability if they don't cooperate and maintain the marketability of the units which they govern. Trustees owe unit owners a fiduciary obligation to get their associations in compliance with all new FHA/FNMA guidelines, in my opinion.
Richard Vetstein , The Vetstein Law Group, P.C."
Below is a list of surrounding Townhome/Condo Communities that are FHA APPROVED.
• Anchorage Harbor
• Dover Run Condo
• Laurel Commons Condominium
• North Pointe Hollow
• Penny Lane
• Saratoga
HOW THIS AFFECTS ALL CURRENT HOME OWNERS IN BEY LEA:
"All associations should be aware of recent changes in the FHA loan program implemented by the Department of Housing and Urban Development (HUD). I believe these changes will have a major impact on the ability of owners to sell their condominiums/townhouses, and thus will ultimately affect the financial health of your association. In 2006, less than 2% of residential mortgages were FHA insured. Presently, that number has risen to more than 50% of new mortgage loans. With stricter FannieMae lending guidelines, many in the industry expect FHA's market share will soon increase to more than 75% of the residential mortgage market. Law Offices of David L. Rudolph."
ALSO:
• With very few low down payment financing programs for buyers since the real estate market has declined, FHA insured mortgages are a popular selection. If your condo is not approved for FHA financing, you may be limiting qualified buyers. Fewer home buyers' means that the condo that's for sale in your complex, may not sell for as much as it could have. This may translate to lower values for all in your condo complex.
• Another reason why you should make sure your condo is on the FHA approved list is because you or one of your neighbors may need to use FHA financing to refinance. As a result of our current mortgage landscape, fewer mortgage programs are available for people who may not have the highest credit scores or who need a mortgage with a higher loan amount. FHA insured mortgages are not credit score sensitive and will allow up to 95% loan-to-value for a cash-out refinance at a competitive interest rate. Not having FHA insured mortgages as an option to you and your neighbors who need to refinance may have damaging long term results such as a short sale or foreclosure if they are heading for financial troubles. Foreclosed properties and homes sold short usually bring down the values of neighboring homes. (The Mortgage Porter).
Please sign this petition in favor that Bey Lea Brook Condo Association follow through on their Fiduciary Duty to seek FHA certification!
Links