FIGHT FOR YOUR LOVED ONES!!!
18
people have signed this petition.
Add your name now!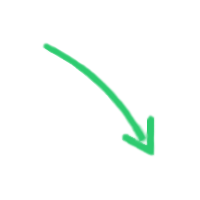 18

people

have signed.

Add your voice!
Maxine K.
signed just now
Adam B.
signed just now
Do YOU know what happens to your loved ones when you leave the nursing home?!
Elder abuse is an ongoing issue that occurs on an everyday basis behind closed doors. This is a crucial issue that society is not completely aware about. It is an issue that happens in many different forms and affects thousands of elderly citizens each year. Predictors say elderly abuse is intended to increase from 35.6 million to 115.4 million by the year 2050. Elder abuse consists of several different forms such as physical, sexual, emotional, psychological, neglect, abandonment and financial exploitation. Thousands of elderly abuse cases go unreported leading the abuse to continue going on. In "Critical Care Nurses' Perspectives On Elder Abuse," it was said that only 44 states including the district of Columbia are required to report elder abuse cases to adult protective services, this meaning that the remaining six states are not required to report anything at all. People in society today have parents and grandparents that are elderly and live in the care of another family member or in a nursing home. Family members are not aware of the abuse or mistreatment that goes on while no one is watching. The abuse is often generated by the caregivers' lack of understanding towards the patient's condition. Many times the patients condition will dictate the kind of care they deserve and should receive, these factors do not really matter since all patients should receive quality care from the individuals that are taking care of them. So many people are unaware of elderly abuse that they do not even know when it is happening to someone they love. What society needs to be more aware of is how to recognize the signs and symptoms of elderly abuse, where to report it, who to report it to and how to make sure it gets reported to the proper authorities. Family members expect the best care for their loved ones without finding them bruised, battered and beaten. Individuals who are between the ages of twenty through sixty and have elderly parents or grandparents who are in the care at a nursing home should be concerned with abuse in all different forms. This is becoming a bigger problem than most people realize, the main reason for the abuse is lack of caregivers and lack of proper training. One way to fix this issue is to require nursing homes to have more caregiver per patient coverage. On average, there are thirty patients per each caregiver that is a ratio of 30:1 this is where faults in the system tend to occur. The only thing that has been done to combat this problem is that federal and local law enforcement agencies have come together to raise awareness on this ongoing problem and bring to justice those who have already committed abuse. These are not solutions to prevent the problem these are only solutions that have come about after the abuse has taken place. What can we as citizens do to help remedy this problem? We can start by petitioning our United States representatives to look into this matter. We can also propose a law that would require any nursing homes that receives federal funding to have 1 caregiver for every 10 patients. This can be accomplished only if the Citizens get involved in this matter and take it up with the lawmakers in congress. One roadblock that we may encounter is lack of funding in order to pay the caregivers and the nursing homes unwillingness to admit that there is a problem. If these two obstacles can be overcome then we can start to formulate a solution. One possible solution is that the nursing homes will not be required to hire full-time caregivers and instead hire part-time caregivers. This would help save them money from having to provide benefits for the workers and also will not have to pay full-time rates. For example, instead of paying thirty dollars an hour for a full-time caregiver they can pay fifteen dollars an hour. Another thing that needs to be done along with this is to make sure that these caregivers are provided with sufficient training. If this can be done it would help alleviate one of the major problems with the elderly care system, which is neglect. With more and better-trained caregivers you will see a major decline in physical abuse to the patient and you will not have system that is overtasked. This solution will not solve the abuse problems but can go a long way into improving the treatment for our elderly. Remember today people are living longer and are active in their elderly years than they were before. Our loved ones deserve to live a healthy and happy life. We need to remember whatever laws we make now will affect us in this future, because one day we are going to be old and in need of elderly care. One voice goes a long way. FIGHT FOR THE ONES YOU LOVE!!!
PLEASE CLICK THE LINK BELOW AND WATCH OUR VIDEO!!