A RESOLUTION OF THE COUNTY OF BERRIEN, MICHIGAN TO PROTECT THE HEALTH, SAFETY, AND SECURITY OF OUR CITIZENS AND COMMUNITY
19
people have signed this petition.
Add your name now!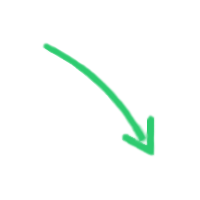 19

people

have signed.

Add your voice!
Maxine K.
signed just now
Adam B.
signed just now
A RESOLUTION OF THE COUNTY OF BERRIEN, MICHIGAN TO PROTECT THE HEALTH, SAFETY, AND SECURITY OF OUR CITIZENS AND COMMUNITY; AND PROVIDING FOR OTHER MATTERS RELATED TO THE SUBJECT
WHEREAS, the citizens of Berrien County, Michigan recognize their duty as law-abiding citizens to act in accordance with the U.S. Constitution and the Michigan Constitution, and agree that their right to life, liberty, and property shall not be infringed; and
WHEREAS, the federal government has failed to protect the homeland in accordance with Article 1, Section 8 of the U.S. Constitution, Michigan has the right and obligation to protect its citizens.
WHEREAS, the citizens of County of Berrien, Michigan are greatly concerned regarding the ongoing massive influx of illegal aliens seeking unauthorized entry to the United States; and
WHEREAS, it is estimated that more than 90,000 minors will arrive in the United States during the 2014 fiscal year and an additional 145,000 illegal alien minors in 2015 fiscal year; and
WHEREAS, the leaders of the County of Berrien, Michigan question the impact that the sudden influx of school-age illegal minors will have on our Intermediate School Districts' (ISD) educational funding, Individual School Districts, school resources, campus security, and health safety for our children; and
WHEREAS, health advisories report that many illegal aliens suffering from diseases endemic in their countries of origin are being released into our communities; and
WHEREAS, the federal government is actively seeking more locations within Michigan towns and counties to accommodate the unprecedented overflow of illegal aliens and unaccompanied minors; and
WHEREAS, the increasing volume of illegal aliens is already bankrupting some cities and counties in the State of Texas, Arizona and other border states by overwhelming the local medical, educational, law enforcement, and judicial systems; and
WHEREAS, members of dangerous transnational criminal organizations and radical Islamic terror groups continue to exploit the situation to infiltrate the United States for the purpose of establishing criminal activity, terror cells, and training operations within our homeland; and
WHEREAS, without a secure U.S. border cities and communities cannot protect the health and safety of their citizens; NOW, THEREFORE, BE IT RESOLVED BY THE COUNTY COMMISSION OF THE COUNTY OF BERRIEN, MICHIGAN, as follows:
Section 1. That all agencies of the County of Berrien are instructed to refuse requests or directives by federal agencies to permit or establish any facility for the purposes of processing, housing, or detaining any illegal aliens, designated as "refugee" or otherwise.
Section 2. That in order to control the potential threat of communicable diseases reported to be prevalent among illegal aliens, all appropriate agencies of the County of Berrien are instructed to prudently exercise the County's police power in any manner necessary to protect the health, safety and welfare of the citizens of Berrien County.
Section 3. We hereby appeal to our state legislators and elected officials for action and accountability to urgently address the continuing influx of illegal aliens across our U.S. border.
Through State executive and legislative actions demand that the Federal government provide additional resources for new and/or existing Border Patrol checkpoints, and employ a contiguous physical barrier where strategically prudent.
Demand the Michigan State Legislature abolishes any and all state-controlled or sponsored magnets that exacerbate the problem of rampant illegal immigration, such as (but not limited to): in-state tuition subsidies, welfare benefits, and free non-emergency health care for illegal aliens.
Require the State to perform a cost/benefit analysis of the illegal alien presence and report that cost to Michigan taxpayers and state agencies.
Pass legislation to prohibit "sanctuary cities" which restrict law enforcement from determining the immigration status of detainees after the commission of a crime within our communities.
Section 4. That civic responsibility demands that community and state leaders begin crisis planning immediately to address the unprecedented wave of foreign minor school age children that could be enrolled in Michigan schools this summer; and
Section 5. That the County) of Berrien, State of Michigan, calls on other communities and jurisdictions to join with us in this action by passing similar Resolutions.
Section 6. That copies of this Resolution be immediately transmitted to the Governor of the State of Michigan; the Senate Majority Leader and the Speaker of the House of Representatives of Michigan's legislature; each individual legislator that represents our County in the State of Michigan; and the Sheriff of Berrien County.