Bernie or Bust Pledge To Write-in Bernie Sanders - 2016
1813
people have signed this petition.
Add your name now!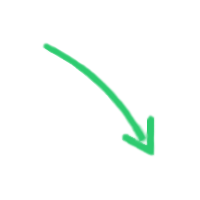 1813

people

have signed.

Add your voice!
Maxine K.
signed just now
Adam B.
signed just now
Note: You must scroll all the way down to the bottom to find the 'submit' button......
We know that Debbie Wasserman-Schultz, chair of the DNC, is doing everything she can to guarantee that Hillary Clinton becomes the Democratic nominee. The corporate-owned media initiated a 'Bernie Blackout' and the media has become the 'Trump and Hillary' show 24/7. Meanwhile, Bernie draws enormous crowds and the poll numbers show him squashing Trump and any other republican candidate by twice the margin as does Hillary.
There is a concerted effort to ensure Hillary gets the Democratic nomination. An agreement to take OUR political process from us and accept their choice of the corporate nominee.
WALL STREET AND THE CORPORATIONS HAVE ALREADY BOUGHT OUR POLITICAL PROCESS WITH 'CITIZENS UNITED'. NOW THEY WANT TO BUY OUR DEMOCRATIC NOMINEE AS WELL!
The Bernie or Bust pledge is Leverage to use so that debbie wasserman schultz and hillary don't use the dnc to put the crown on hillary. It's to apply pressure to make changes at the dnc so that the dnc is OURS and for us to use to choose OUR nominee. The dnc is NOT for corporations to use to ensure that their nominee is chosen.
The pledge is not taken out of spite or anger. It's taken with courage under fire and grace. With the head as well as the heart! The Bernie or Bust pledge is to ENCOURAGE and lift up people. Not to take them down.
WE MUST ACT NOW. We must take a pledge to vote for Bernie, and, IF necessary, we must WRITE his name in on the General Election Ballot.
We've heard all the arguments about 'the lessor of two evils', 'a wasted vote', 'any blue will do'. We've heard them and dismissed them because these are the arguments of those who have listened to the propaganda of FEAR and think that electing a republican is the worst evil of all.
IT IS NOT. The worst evil of all is handing over OUR political process to the corporate owned DNC and their corporate nominee.

IF THAT HAPPENS, WE WILL NEVER HAVE A VOICE AGAIN.
Don't let it that happen! Take the pledge to work for Bernie, vote for Bernie, AND IF NEED BE, WRITE HIS NAME IN ON THE GENERAL ELECTION BALLOT.
GO BERNIE !!!! #endthebernieblackout #bernieorbustpledge #berniesanders #bernieorbust