Bring []Bernardo[] Back!
13
people have signed this petition.
Add your name now!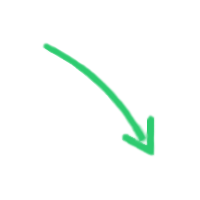 13

people

have signed.

Add your voice!
Maxine K.
signed just now
Adam B.
signed just now
This is a Penition to RF PoA's Server GM. GM you banned []Bernardo[] account but you don't said the reason. ''You have been banned for the following reason: No reason was specified.'' I'm here to try to convinced you to ''free'' my account, everybody in the server should know me as The Tanker, the one who tank Dagnu and Thor, I'm the Archon and everything that I have in my account was got with my forces and friendship. I spend so many times trying to upgrade my itens, doind Dungeon with my Guild, try to creat the First Leon Weapon of the server, doing my Spear lvl 55 +7 with 5-7 Cash Upgrader(LUCKY) and of course doing all my quests without hack and help, I've done all by my self. I spend so many times trying to find a way to help the race to win CW and tank Dagnu and I remember the last thing I said when I was online was '' Today is my best day'', Zozo, Zuko, KillerMachine, Arterinho was with me when after hours and hours doing Dungeon I finnaly got the 4 parts of the Leon Weapon. So next day the server was off, after 3 weeks of off server it finnaly open and what I see my account was block. So I can say now, today is my worse day, GM you don't know me and so do I but I'm sure that everybody who knows me like me, because I'm alwayes helping them the way I can, they know that I don't use hack and I never use it, you can see the itens that I have was bought from players who did Dagnu PB alone, there are people walking in HQ killing everybody whit one hit and finishing CW in 5 minutes and I don't see their account banned, I don't think you know that the times that you don't log you don't see the Fake Gm's that were in the server, Gm Makkie kick my account in all CW so I can't command the race like this, please GM you have to see the 2 sydes of the story and see who is wrong. Think about it, I'm always in forum saying about the hackers and remember that it was me that warned you about the Acc player FullMetall who was closing the server! Please GM ''free'' my account. Bye and Thanks.