Palma Ceia Park:Help Keep your dog safe from Benny
16
people have signed this petition.
Add your name now!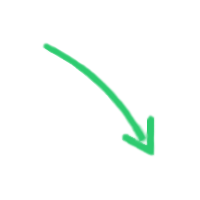 16

people

have signed.

Add your voice!
Maxine K.
signed just now
Adam B.
signed just now
This petition created on 4-13-07, the 1st DOCUMENTED attack. Since it was created, the city has yet to take notice and there has now been a second documented attack on 5-3-07. I will continue to post updates. This is an extremely important opportunity to help protect all of our dogs from the natural aggression of the male airedale terrier, coupled with the attitude of his owner who takes great pride in his champion breed but also takes on his characteristics: dominance and superiority. While the human approach to these characteristics is nothing that a petition can cure, keeping our own dogs safe from this particular dog and his owner is. I have been solely responsible for pulling Benny, the airedale terrier owned by Bob Mccabe, off of more frightened and often injured dogs or puppies than I care to remember. Recently it happened again and I vowed to keep a promise to myself and several other concerned dog-owners, that the next time Benny attacked another unsuspecting dog I would take all measures to have him removed from the park. These attacks have become more frequent towards many different victimized dogs. Bob shows no regard for others and once chose to respond to a man that was trying to protect his puppy, with such a callous and domineering reply as \'if you can\'t handle it, get a cat.\' This is a direct quote and I literally had to restrain the owner of the injured puppy from physically assaulting Mr. Mccabe. I do not take pleasure in punishing Benny by having the city remove him. I love all dogs. He can\'t help what he was bred to do, nor can he help that his owner doesn\'t take the necessary steps to insure safety to the dogs in the park until it is too late. Mr. Mccabe will attempt to have you believe that Benny is \'just playing\'. \'Playing\', by definition, is NOT defined as a large hunting dog\'s clinced teeth and jaws suffocating a smaller and defenseless dog or puppy\'s windpipe. As you see from the efforts that I am putting forth, that this is a matter that I believe requires each of our efforts to protect both our dogs, but also the new dogs and pups that will soon come to our park. They have no idea what predator is waiting on them. Please take a look at the caption below (I copied the \'temperament of Airedale Terriers\' from Wikipedia.com) and ask yourself if you recall any incidents when Benny had to be removed from yours or anyone else\'s dog. If you do, please sign this petition and give any information that might help those that govern our parks to make the obvious decision, which is to sacrifice one dog\'s freedom at ONE park for the sake of those of us who have witnessed his countless attacks. I speak for the dogs that can\'t by thanking you for your support. Please don\'t blow this off and let another dog leave the park injured or worse. Please sign your name, add your dog\'s name, and a phone #/email address where you can quickly be contacted to verify identity and validity. If you wish to remain anonymous to the public eye of this petition yet still want to make a difference by filing a secure complaint through the City of Tampa\'s Parks & Recreations Department home page, please click on the link below and provide as much info as you can and your name will not appear on the petition. We would still suggest that those who do sign the petition also file a report quickly at the City\'s website. This petition is a tool, the city website holds the decision makers. http://www.tampagov.net/appl_customer_service_center/form.aspstrServiceID=65 (copy and paste to your browser if this does not appear in the LINKS column) Thank you, Clay Temperament: The Airedale can be used as a working dog and also as a hunter and retriever. Airedales exhibit some herding characteristics as well, and have a propensity to CHASE ANIMALS. Mouth Airedales have a normal \'scissors bite\', where the top teeth close over the bottom. Airedales\' teeth are the largest among terriers History Well-to-do hunters of the era were typically accompanied by pack of hounds and several terriers, often running them both together. The hounds would scent and pursue the quarry and the terriers would enter into the quarry\'s burrow and make the kill. Early sporting terriers needed to be big enough to tackle the quarry, but not so big as to prevent them from maneuvering through the quarry\'s underground lair. Obviously these terriers had to have a very degree of courage and pluck to face the foe in a tight, dark underground den without the help of human handlers. During the middle of the nineteenth century regular sporting events took place along the Aire River in which terriers pursued the large river rats that inhabited the area. A terrier was judged on its ability to locate a\'live\' hole in the riverbank and then, after the rat was driven from its hole by a ferret brought along for that purpose, the terrier would pursue the rat through water until it could make a KILL. As these events became more popular, demand arose for a terrier that could excel in this activity. One such terrier was developed through judicious crossings of the Black-and-Tan Terrier and Bull-and-Terrier dog popular at the time with the Otter Hound. The result was a long-legged fellow that would soon develop into the dog we recognize today as the Airedale . This big terrier had other talents in addition to its skill as a ratter. Because of an infusion of hound blood it was blessed with the ability to scent game and size to be able to tackle larger animals. It became more of a multipurpose terrier that could pursue game by powerful scenting ability, be broken to gun, and taught to retrieve. Its size and temperament made it an able guardian of farm and home. One of the colorful, but less-than legal, uses of the early Airedale Terrier was to assist its master in poaching game on the large estates that were off-limits to commoners. Rabbits, hare, and fowl were plentiful, and the Airedale could be taught to retrieve game killed by its master, or to pursue, KILL, and bring it back itself.
Sponsor
Clay Manley, representing the dog-owners of Palma Ceia Dog Park that wish to keep their dog\'s and everyone else\'s dog\'s safe from one particularly vicious dog named Benny, an airedale terrier owned by Bob Mccabe.
Links
http://en.wikipedia.org/wiki/Airedale_Terrier