Repeal the Decrees of the President of the Republic (Benes Decrees) in the former Czech Lands
20
people have signed this petition.
Add your name now!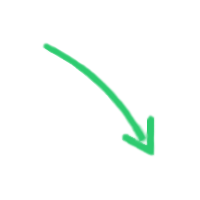 20

people

have signed.

Add your voice!
Maxine K.
signed just now
Adam B.
signed just now
We, the undersigned call for the immediate termination of all the laws, decrees and regulation which fall under the Decrees of the President of the Republic, which is more popularly known as the Benes Decrees. The Benes Decrees were created during the mass hysteria of the latter war years by the then Czech President Edvard Benes, under the authority granted by the Allied powers. This barbaric piece of legislation was created to oppress, expel and cleanse the Czech lands of ethnic-German influence and presence. Other ethnic groups were affected as well but no group suffered at the time like the ethnic-Germans did. <?xml:namespace prefix = o ns = "urn:schemas-microsoft-com:office:office" />
Using a concept of collective guilt that was outlawed at the Nuremburg Trials, some of the decrees, laws and edicts, and laws based upon them, are still current legislation in the Czech Republic. Having been confirmed over and over again by various politicians who want to leave it in the past, these decrees, laws and edicts which legalized the expulsion of 14 million ethnic-Germans and death of at least 3 million must be erased from the statute books once and for all. Many of those expelled were subjected to Death Marches and internment in such places as Eisenhower's Death Camps on the Rhine. Others were not so lucky, many of these now refugees were caught in the Carpet Bombing on the City of Dresden, Berlin and others. Germany had been destroyed by the Allied army's – both military and civilian targets had been obliterated – the expelled had nowhere to go.
By its definition the term expulsion means they have no right to return to their homeland. Although many have created lives in their adopted country, the lack of the right to return is a violation of their basic human rights. These decrees must be terminated – they are a black stain on history and are seen as the selective application of human rights legislation – legislation designed to protect one and all.
Upon receiving enough signatures this petition will be presented in electronic form to the Czech authorities and to the current president of the European Union.    
Sponsor
Friends of Germany Coalition http://www.friends-of-germany-coalition.com
Links
Friends of Germany Coalition supports this petition and offers many pages of information relating to the expulsion of the East European Germans.