Ben Brantley, we need to talk.
84
people have signed this petition.
Add your name now!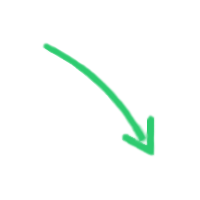 84

people

have signed.

Add your voice!
Maxine K.
signed just now
Adam B.
signed just now
Ben Brantley, we need to talk. Respectfully, it's time to discuss your retirement.

The American theatre is inundated with the privileged opinions of cisgender white men, and yours is the loudest of them all. That in itself is not the problem. The problem is that your reign has harmed productions seeking to empower voices that you don't care to understand, and damaged the careers of performers who dedicate themselves to telling new stories from new perspectives--perspectives which you consistently disregard as unimportant and irrelevant to the way you interpret a piece of theater. Instead, your amplified voice spouts tone-deaf snark and uncalled-for rudeness. To be a critic is to critique--not merely to mock and dismiss from a high perch of infinite aloofness.

A couple of things stood out lately: most recently, a fairly unprofessional and moderately inexplicable transcript of a bitch session with a friend, billed as your review of King Kong, and before that, the punching-down at gender identity and inclusive pronouns (as well as the generally condescending tone) of your Head Over Heels review. (The latter you edited and declawed post-publication, a fact that isn't as exculpatory as you'd probably like it to be; it mostly just shows that even you didn't see much value in your original take).
You are of course under no obligation (nor is any critic, nor any theater-goer) to enjoy what you see. But if your whole beat, on balance, seems unworthy of engaging on some deeper level, and if you have nothing to champion but your own peerless taste, then the most valuable thing you could do would be, simply, to clear a space.

Mr. Brantley, you have a platform and a position of unrivaled power, unlike any other in the the theater industry. With that power, you have a chance to lead the charge to change the American theatre for the better. Very often the most powerful act of solidarity can be an act of stepping aside, and listening.

To any other theater critics working for major newspapers in centers of the industry to whom this applies--did Chris Jones ever figure out that the play wasn't about a whale?--please consider this a petition to you as well.
Signed,
The Possible Inclusive Future of the American Theatre