Bell's Palm Pre. Enough Is Enough, We want the GSM Pre Plus now!
58
people have signed this petition.
Add your name now!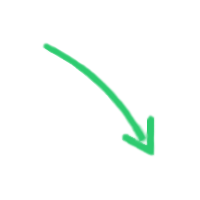 58

people

have signed.

Add your voice!
Maxine K.
signed just now
Adam B.
signed just now
If you are a Bell customer and are using the Palm Pre, chances are you have had enough of how Bell is treating you with their late updates and the No paid App Catalog and no Yahoo IM and the list goes on. You are here for a reason, you want your voice to be heard. The Europeans are getting the Paid Apps this month, here in Canada we haven't heard anything in regards to that. I don't want to feel like a second class citizen anymore and I believe you don't either. We love our Pre, WebOS is one of the best phone OS out there if not THE best. A large problem stands between the device you love dearly and it's full potential....That is BELL Canada....Enough is Enough! Please sign the Petition and lets get Bell moving in the right direction.

You want HSPA Palm Pre Plus? you are at the right place. This petition is for any issues you have with Bell and your Pre.

I'll be sending the petition to Bell on April 1st. 2nd if we get the Paid Apps with the Europeans at the end of the month, then I'll send it with a thank you letter. If not then the petition will speak on our behave, either way we need to keep signing.

Update1: Palm sent out an email to developers indicating the international App catalog will open soon and to include Canada and Mexico. That is really good news, hopefully we had something to do with it. But we need to keep signing to send a message, we wont settle for less!!

www.precentral.net/paid-apps-coming-canada-mexico-too

Update2: According to Precentral.net The paid Apps will be coming to Canada by the end of the month. Lets hope so.

Update3: March 31, 2010 - Europe have Paid Apps. Canada (Coming Soon?) Once again we're left behind.

April 1st 09:30 am: Still no Paid Apps, no update. It's no surprize to me, it was expected of Bell to let us down once more!

April 1st 12:20 pm: Update 1.4.1 is here, Paid Apps are finally in Canada. My apology's for the hasty remarks!

Update4: 03:20 pm: I'll be closing this petition late tonight, feel free to sign if you still have concerns or issues with Bell, maybe GSM Pre Pluse?

Thank you for speaking out.

It's been sent. Thanks to all who signed it! your voice counts!

April 2nd : This petition is now closed.

Links