Bellaire Flood Mitigation Petition
289
people have signed this petition.
Add your name now!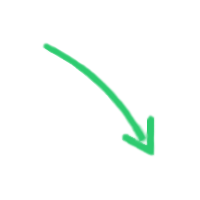 289

people

have signed.

Add your voice!
Maxine K.
signed just now
Adam B.
signed just now
Dear Mr. Mayor and City Council Representatives,
We, the undersigned residents of Bellaire City, would like to inform you that a self-selected committee- Bellaire Flood Mitigation Committee (BFMC), comprised of Bellaire residents including Harvey flood victims, is forming, in effort of helping and working with the city officials and engineers to analyze the causes that resulted in the calamity and to adopt any effective measures to stop the reoccurring flood events in our neighborhood. We, also urge the mayor and city councils to address the flood concerns as top priority in Bellaire City till we all can be sure every feasible effective measure has been taken and put in place.
During Harvey on August 25 to 30, 2017, nearly 3000 out of the about 6000 homes in Bellaire were damaged, not even counting any damages to the garages and owners' vehicles. Some have reported standing water on the street as deep as 5 ft while the rising waters ranging from a few inches to 4 feet flooded our homes and vehicles; many lives were endangered…
This disaster has not only caused a tremendous financial distress to the residents and the city, but also plagued the residents by unmeasurable emotional pain. The aftermath of this tragedy posts a continuous danger to all of us: the potentially deadly bacteria threatening the city. Now we see the debris dominating once beautiful lawns and infested mosquitoes dwelling on our land. All this has caused a great health and financial concern for the home owners, and we would like to think they are distressing our city officials as well.
Bellaire drainage system was built in the 1940s; the drainage pipes, streets, ditches are obsolete to meet the city's drainage demands. During Hurricane Harvey, a major back flow from the Brays Bayou along our drainage system was observed by residents in many neighborhoods, particularly in Southdale and Post Oak Terrace. The combination of the backflow and overflow from the Bayou, along with the aged and under-capacity drainage system, had made this devastating flood inevitable in the City of Bellaire.
We understand the city has been working on improving the existing drainage systems; however, it is far from enough comparing to what other cities have done. For example, West U Poor Farm Ditch and Southside ditches have been improved to handle 100-year flood events. Yet our Cypress Ditch cannot even handle 10-year event according to the Bellaire Drainage Study Report by ARKK Engineers. We need to do better to our drainage system in order to drain the water faster away from neighborhoods similar to what West U and Texas Medical Center have done.
Bellaire has been serving as a bedroom community to the professionals in medical, energy, finance, and law etc. industries in the greater Houston area. Residential properties have long been guaranteed the financial well-being of this closely knitted city. If this devastating flood tragedy occurs again, the city will be deserted.
As citizens living in the city we love, we are more than willing to invest our time and effort in assisting the city to revive and thrive. With our support, we hope that the City can reach out to every level of administration, both at the local and federal level, in an uninterrupted effort to resolve the drainage and flooding problems, which we all know too well, so that we can all live in peace.
Followings are our recommendations for the flood concerns in Bellaire city.
Immediate Actions
Root Cause and Solutions. Investigate the root causes of the flooding due to Harvey and work with qualified engineering firms to develop the optimum solutions.
Back Flow Prevention Systems. 1) Design and install the backflow prevention systems at all outfalls, i.e. the Newcastle/ IH 610/South Rice system outfalls to Cypress Ditch. 2) Request and work with the City of Houston/West U to install back flow prevention systems like flap gate/flood gate in Cypress Ditch, the Railroad Ditch and Kilmarnock Ditch to prevent back water from Brays. 3) Present design and construction schedule for this item to the BFMC for information and comments.
Inspection and Identification of failure of Existing Drainage Systems. Inspect the existing drainage system to identify failure of pipes and if any blockage can be addressed for the areas frequently pond water on the street.
Subsequent Actions and Questions
Brays Bayou Project from S. Rice Ave. to Stella Link. According to the information published online by Harris County Flood Control District (HCFCD), the design of Brays Bayou project to widen the river and address overflow concerns from South Rice to Stella Link will start from later this year and construction will start late of 2018. We urge the City to proactively work with the HCFCD to expedite the design and construction schedule due to the overflow concerns during heavy rainfall events.
Expedite the improvement of the Existing Drainage Systems. It is understood that 75% of the Bellaire existing drainage system including streets, pipes, culverts are old and under capacity. What is our current schedule of improvement of the existing under-capacity drainage system? Can it be expedited?
Third Party Drainage Systems Impacting Bellaire Flood Issues. Request and work with HCFCD, Texas Department of Transportation (TDOT) and City of Houston to improve the under-capacity drainage systems like I610 system, Cypress ditch, Railway Ditch etc. Their drainage systems either in our city, or flowing water into our city and/or conveying our water to the Brays Bayou, are old and under capacity and threatening our lives, homes and businesses. We urge the Bellaire city officials to proactively to work with them for the improvement their drainage systems in our areas.
Underground Storage and Retention area. The ARKK Drainage Study Report September 2016 recommended constructing local underground storage systems or retention area at selected strategic locations to handle 100-year storm event. What is the status and schedule of the underground storage system?
Communications between BFMC/Residents and City Engineers. Based on our discussions with Bellaire residents via questionnaire, Nextdoor and conversations, many Bellaire residents have flood mitigation ideas and would like to contribute, i.e. install a drainage pipe under railroad to divert water from Southdale to the retention areas on the east of the railroad; building a flood wall along Cypress Ditch; install flooding gate between Southdale and Railroad, etc. We would like the city engineers to evaluate the feasibility of the proposals by the residents, look forward to an effective way that BFMC and residents to communicate or get involved with the city engineers on the flood issues?
In company with this petition letter, we also attached the summary of the online questionnaire responses (Google form) from residents about Harvey flooding. We received 116 responses within 24 hours:
100% responses agree that the flooding control should be the City's top priority
Over 76% responses think the City's previous work/projects does NOT mitigate the flood.
47 responses provide valuable suggests/recommendations to the City.
Please see the attached for responses details and we are looking forward to your feedbacks.
Should you have any questions, please don't hesitate to contact Bellaire Flood Mitigation Committee at bellairefloodmitigation@gmail.com
Appendix
Summary of online questionnaire (Google form) responses