BEEE examination conduction and correction
68
signers.
Add your name now!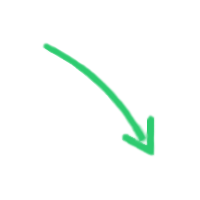 68

signers.

Almost there!

Add your voice!
Maxine K.
signed just now
Adam B.
signed just now
Dear sir,
We, students of CSE - B would like to bring the following issues to your notice and request you to kindly look into the same and do the needful.
The question paper pattern was such that we could view only one question at a time. We were given 15 mins for answering the paper and 10 minutes for uploading the answers. Under normal circumstances, this time should have been enough. However, practically we faced a lot of difficulties while taking this online exam. The servers kept crashing due to hundreds of students trying to upload answers all at the same time. Thus a lot of time was wasted just trying to get back into the server to upload the answers.
We were never given any indication on the difficulty level of the questions. The questions that we were given in the test were neither taught in class nor in the powerpoint study aid given and it is not even given in the text book that has been issued to us.
The time given to answer such questions was very limited and due to server issues it was impossible to submit the answers in time. The students thus resorted to submitting whatever they had written till that point or submitting the answers via Email to the teacher as there was nothing else we could do. expectations in CAT - 1, and CAT - 2 being corrected as stated above makes it difficult to score a good grade in this subject. And grades are very important
All questions do not take the same time to complete even if they are of the same weightage. Being allowed to attempt only one question at a given time makes it a do or die situation.
In this exam pattern, if we do not know the answer to a particular question when that question was uploaded, we will not be in a position to utilize the time and answer other questions, neither will we be able to answer this particular question at a later time, if we could recollect the solution.
In view of the foregoing, we, the students of CSE - B request the management to kindly consider the plight of the students and do the needful by simplifying the exam pattern of BEEE by uploading all the questions at the same time. By doing so, we will be able to answer the question of our choice and upload all the answers together.
Kindly do not treat this as a complaint, but as a sincere request made by the students to refine the exam pattern of BEEE and to enable the management to judge the abilities of the students in the normal course.
We sincerely request you to look into this issue and solve the same.
Yours faithfully
Students of CSE B