BEBAS MARIA MANSUH SOSMA
449
people have signed this petition.
Add your name now!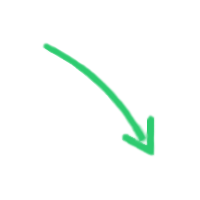 449

people

have signed.

Add your voice!
Maxine K.
signed just now
Adam B.
signed just now
Rakyat Malaysia mengutuk sekeras-kerasnya penggunaan SOSMA terhadap Maria Chin Abdullah.
Semasa membahas Rang Undang-undang SOSMA di Parlimen pada tahun 2011, kerajaan Malaysia telah berkali-kali berjanji dan menegaskan bahawa SOSMA tidak akan digunakan ke atas mereka-mereka yang berlainan fahaman politik. Akan tetapi, agak jelas bahawa janji tersebut tinggal janji manis.
Tindakan yang sebegitu zalim terhadap seorang aktivis masyarakat dan seorang ibu menerminkan ketakutan sang pemerintah. Perbuatan sebegitu rupa dalam pandangan kita adalah penyalahgunaan kuasa pada tahap yang tertinggi.
Kita menuntut supaya Maria Chin dibebaskan segera tanpa syarat, dan SOSMA dimansuhkan segera.
Nota kaki: Anda boleh pilih untuk menderma kepada hos laman sesawang atau sebaliknya. Untuk tidak menderma, anda hanya perlu menutup laman ini setelah menurunkan tandatangan. Sokongan anda akan direkodkan.
______________________

The Rakyat vehemently opposes the use SOSMA against Maria Chin Abdullah.
When tabling the bill in Parliament in 2011, the government assured and promised Malaysians repeatedly that SOSMA will not be used on the basis of difference in political ideology, but it is evident today that the administration led by Prime Minister Najib Razak is reneging on its promise.
Such brutal treatment against a civil society leader and a mother shows Najib Razak's insecurity as Prime Minister. In our view, this is a clear abuse of legislative and executive powers.
We demand the unconditional release of Maria Chin immediately, and the repeal of SOSMA.
**Footnote: Donations to the web hosting site is optional. You can choose not to donate by simply closing the tab after signing. Your support will be recorded.