THE BEATLES INTERNATIONAL DAY OF PEACE PETITION
931
people have signed this petition.
Add your name now!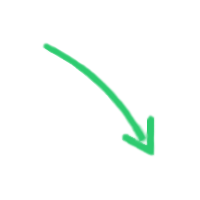 931

people

have signed.

Add your voice!
Maxine K.
signed just now
Adam B.
signed just now
A legal holiday around the world, in honor of the most influentialgroup on the planet.
ALL WE ARE SAYING, IS GIVE PEACE A CHANCE!!
IMAGINE PEACE! ONE DAY OF PEACE WORLDWIDE!!
Petition will be presented to every member of the UNITED NATIONS andHEADS OF STATE AROUND THE GLOBE for consideration.
In order to achieve this goal, we must collect enough signatures topresent the petition. Let's make our voices be heard!! Even if youaren't a big Beatle fan, the major issue here is PEACE..So if you'redown for Peace, Love, and Understanding, and just want to Give PeaceA Chance, join us in what will be a historical event.
All you need to do, is give your name, email and the country yourepresent. You will receive one thank you email from the petitioneditor, and your email is confidential. We are non-profit, sodisregard the donation page when you get to it, it is not for thepetition.You may also leave a comment and share your thoughts.
NuestraMisiónMundial:EstablecerelprimerDIA INTERNATIONAL DE LA PAZ BEATLE.Todo lo que estamosdiciendoes...Give Peace a Chance..IMAGINE...Undíadepaz,en todo el mundo!Todo lo quenecesitasesamor,amor... El amorestodo lo quenecesitas...Peticiónserápresentadaal United Nationsylos jefesdeEstadoen todo el mundopara su consideración..
NotreWorld WideMission:Mettre en placela premièreBEATLESLA JOURNÉE INTERNATIONALEDE LAPAIX.Tout ce que nousdisonsest...give peace a chance..Imaginez ... Unjour depaix,à travers le monde!Tout ce que vousavez besoin estamour,l'amour...L'amour esttout ce qu'il faut...Pétition seraprésentéeauUnited Nationsetles chefs d'Etatdans le monde entier, pour examen.

हमारेवर्ल्ड वाइडमिशन:शांतिकेपहलेकभीबीटल्सअंतर्राष्ट्रीयदिवसकी स्थापनाकरने के लिए.हम सभी...कह रहेहैशांतिको एक मौका देना..कल्पना...शांतिकाएक दिन,दुनिया भर में!आप सभी की जरूरतप्यार, प्यारहै...प्यारतुम सब की ज़रूरतहै...याचिकाराष्ट्रपति बराकओबामाके लिएप्रस्तुत किया जाएगाऔरराज्यके प्रमुखोंविचारके लिएदुनिया भर में.

НашиWorld WideМиссия:созданиепервого в историиBEATLESМеждународный день мира.Все, что мыговорим...этодатьмирушанс..Представьте ...Одинденьмира,по всему миру!Все что вам нужноэто любовь, любовь...Любовьэтовсе, что нужно...Петициябудет представлена ​​напрезидента США БаракаОбамыи главы государствво всем миредля рассмотрения.

UnsereWorld WideMission:UmdieersteBEATLESInternationalen Tag des Friedenszu schaffen.Alles, was wirsagen...sind, istFrieden eine Chance geben..IMAGINE...Eines Tagesdes Friedens, derweltweit!Alles was Siebrauchenist Liebe,Liebe... Liebeistalles was Sie brauchen...PetitionwirdPräsidentBarack Obamavorgelegt werdenund Staatsoberhäupterweltweitzur Prüfung vorzulegen.

Ang amingWorldWideMission:UpangmagtatagangunangkailanmanBeatlesINTERNATIONALARAWNGKAPAYAPAAN.Lahattayoaysinasabi...aymagbigayng kapayapaanng isangpagkakataon..Imagine...Isangarawngkapayapaan,sa buong mundo!Lahatng kailangan mo ayLove,Love...Loveayang lahatna kailangan mo...PetisyonayiniharapsaPresident BarackObamaatulo ngestadosa buong mundoparasa pagsasaalang-alang.

لديناالعالميةالمهمة :تأسيسأولفرقة البيتلزاليوم الدولي للسلام.كلما نقوله...هوإعطاء فرصة للسلام..تخيل...يومواحدللسلام،في جميع أنحاء العالم!كل ما تحتاجه هوالحب ، والحب...الحبهو كل ماتحتاج...وستقدمالعريضةإلى الرئيس باراك أوباماورؤساءالدولفي جميع أنحاء العالمللنظر فيها.

OnsWorld WideMissie:Om dieeerste keer ooitBEATLESInternasionale Dag van Vrede.Al wat onssê...isgeevrede 'n kans..IMAGINE...Op 'n dagvan vrede,wêreldwyd!Al wat jynodig het isliefde, die liefde...Loveisalwat jynodig het ...Petisiesal aanpresident Barack Obama enhoofde vandie staatwêreldwydvir oorweging.

当社のワールドワイドミッションは:平和の初ビートルズ国際デーを確立する。我々が言っている...すべては平和にチャンスを与えることです..イマジン...平和のある日、世界!あなたが必要とするすべては愛、愛は...愛はすべてが必要です...申立ては、国家元首検討のために世界中のバラクオバマ大統領に提示されます。

我们的全球使命:为建立和平的首次披头士国际日。我们要说的...是给和平一个机会..你想想...一个和平的一天,全世界!所有你需要的是爱,爱...爱是所有你需要的...请愿书将提交给奥巴马总统和国家元首审议全球。

우리의월드 와이드미션:평화의최초의비틀즈국제하루를구축하십시오.우리가말하는아르...모두가평화에게 기회를주고있다..상상 해 보라 ...평화의하루는전세계!당신이필요한 건사랑,사랑은 ...사랑은당신이필요합니다...청원은국가의머리를고려에 대한전세계의버락 오바마대통령에게수여됩니다.

World WideMisikami:Untukmendirikanpertama kalinyaBeatlesHARIPERDAMAIANINTERNASIONAL.Semuakitakatakan...adalahmemberikankesempatandamai..BAYANGKANLAH...Suatuhariperdamaian,di seluruh dunia!YangAndabutuhkanadalahCinta,Cinta...Cintaadalahsemua yang Anda butuhkan...PetisiakandisampaikankepadaPres
Sponsor
ADMINISTRATION TEAM: ☮Mike Montana Creator/C.E.O. ☮Sara Marie DuLac Editor In Chief/TBU World Peace Ambassador/Website Editor- http://www.thebeatlesuniverse.com/ / TBU Logo Designs & Custom Videos ☮Cynthia Avery TBU Senior Editor ☮Janien Colans TBU Editor - Europe ☮Elizabeth Kizar TBU Editor - USA ☮Wendy Morrison TBU Special Ops ☮Frank Gercas TBU Historian ☮Patrick Carney on Beatles Art/TBU Artiste Elite - San Diego ☮Georgina Flood - TBU Artiste Elite - Ireland ☮Steve Marinucci TBU Beatles News Correspondent At Examiner.com ☮Christopher John Dumler TBU Beatles News ☮KiKi Martin Honorary TBU Youth Ambassador ☮Frank Hoss TBU Ambassador - Germany ☮Radhika Gupta TBU Ambassador - India ☮Rodrigo Alonso TBU Ambassador - South America ☮Frank Hoss TBU Amassador - Germany ☮Renato Reyes Suárez TBU Ambassador - Peru ☮Sandra Donahue TBU Ambassador - Canada ☮Bárbara Louise Einecke Michelin TBU Ambassador - BraziL ☮Linda Louise Eastman TBU Ambassador - Chile ☮Robert Avery TBU Ambassador - New Jersey ☮Jason Mackay TBU Ambassador - Australia ☮Debbie Lynn Hession-Hauldren TBU Ambassador - Wisconsin ☮Irene Guerra TBU Ambassador - Pensylvannia ☮Terry Crain TBU Ambassador - Illinois ☮Ringo Harrison TBU Ambassador The Philippines ☮Lennonalmeriaforever Beatlemanos TBU Ambassador - Spain ☮Daniel Stewart- TBU Ambassador - Oregon/Website Editing Staff www.thebeatlesuniverse.com ©® ☮Alessia Nunziatini TBU Ambassador - London, UK ☮Dylan Navarro TBU Ambassador - Asia ☮Kirk Boand -TBU Ambassador At Large ☮Chelsea Van Handel -TBU Artsy Fartsy Friday Host ☮Tim Henry - TBU Revolution Trivia ☮Sara Robertson - TBU Ambassador - California
Links