BCSD Needs to Discontinue Withholding Recess for Behavioral and Academic Reasons
72
people have signed this petition.
Add your name now!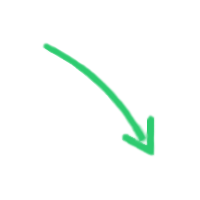 72

people

have signed.

Add your voice!
Maxine K.
signed just now
Adam B.
signed just now
Many Beacon City School District parents are unaware that it is a common disciplinary practice for staff to withhold and/or threaten to withhold precious minutes of recess as a consequence for classroom behavior, playground behavior, and not completing academic work. Recess needs to be viewed by Beacon City School District as a valuable and essential learning time for children.
Research has shown that adequate recess time (ideally 30 minutes or more) improves student behavior and academic goals. Children who have recess are better able to manage their behavior and focus on learning in the classroom. Health professionals recommend that recess should never be withheld as a punishment, as it serves as a fundamental component of development and social interaction that students may not receive in a more complex school environment. Furthermore, research shows eliminating recess can negatively affect academic achievement, as growing evidence links recess to improved physical health, social skills and cognitive development.
In consideration of the large body of research that supports the importance of recess, we ask that the Beacon City School District ensures each elementary school student receives a minimum of twenty minutes of recess per school day and include the following in the district's disciplinary policy:
Teachers and other school and community personnel will not use physical activity (e.g., running laps, push-ups) or withhold opportunities for physical activity (e.g., recess, physical education) as punishment.
Why do we need a district-wide policy?
A district-wide policy:
*Communicates and affirms the importance of recess time to the academic, social, emotional, behavioral and physical well-being of children.
*Recognizes appropriate child development practice as it relates to learning styles and needs of a wide-range of children.
*Protects this essential respite time from cuts for additional instruction or as a disciplinary measure.
*Ensures recess equality across the school system. In recent years, low-income schools have had the lowest levels of recess time. This is not acceptable.
*Develops a framework for school administrators to follow in implementing successful recess at their school.
We, the undersigned, strongly believe that recess is necessary for enhanced learning, physical well-being, and social development and should not be shortened or withheld for punitive and academic reasons.

References:
NAEYC. Recess – It's Indispensable. Young Children; September 2009.
Available at:
https://www.naeyc.org/files/yc/file/200909/On%20Our%20Minds%20909.pdf
Pellegrini, A. The Recess Debate: The Disjuncture between educational policy and research. Journal of Play. 2008. Available at:
http://www.journalofplay.org/sites/www.journalofplay.org/files/pdf-articles/1-2-article-the-recess-debate.pdf
Jarrett, Olga. A Research Based Case for Recess. US Play Coalition. November 2013. Available at:
http://usplaycoalition.clemson.edu/resources/articles/13.11.5_Recess_final_online.pdf
American Academy of Pediatrics (AAP). The Crucial Role of Recess in Schools. Pediatrics Vol. 131 No. 1 January 1, 2013 pp. 183 -188 Available at:
http://pediatrics.aappublications.org/content/131/1/183.full.
National Association of Early Childhood Specialists in State Departments of Education. Recess and the Importance of Play: A Position Statement on Young Children and Recess. Washington, DC: National Association of Early Childhood Specialists in State Departments of Education; 2002. Available at:
www.naecs-sde.org/recessplay.pdf.