BCI STUDENTS BURSARY ALLOCATION FOR TERM 3 SCHOOL FEES
109
signers.
Add your name now!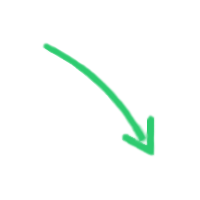 109

signers.

Almost there!

Add your voice!
Maxine K.
signed just now
Adam B.
signed just now
THE CHAIRMAN
BOARD OF DIRECTORS
BEACON COLLEGE INTERNATIONAL
A16 ALMOND ROAD REGIMANUEL GRAY ESTATE
COMMUNITY 19, LASHIBI, TEMA
17TH APRIL, 2020

Dear Sir,

PETITION BY PARENTS OF STUDENTS ON BURSARY ALLOCATION FOR TERM 3 SCHOOL FEES

We the undersigned parents of children currently enrolled at the Beacon College International School ('the school'), bring this Petition as per the above-mentioned subject matter.

Background
On the 14th of April 2020 we received by email a letter signed by the Executive Director of the School regarding school reopening and fees. Of particular relevance to our Petition is point four (4) of the fourth paragraph which states:
"4. All school fee bills for the Term 3, will receive a 10% bursary per child (Details will reflect in your ward's statement of account by 30th April 2020)."
Most parents are concerned about this point because the majority of us have student in the classes affected by this directive.

Basis of Petition

Our children are currently unable to attend school in-person due to Executive Instruments 64 and 65 issued by the President of the Republic of Ghana. These Executive Instruments are pursuant to the enactment of the Imposition of Restrictions Act 2020, (Act 1012) which prevents the congregation of persons as a result of the current Covid-19 pandemic.

In place of our children attending school in-person for the 3rd term, Management of the School has initiated a Virtual Learning Education program that will be used for continuous education for 12 weeks starting from Monday 20th April to Friday 10th July 2020, which we greatly appreciate.
As mutual partners in the business of educating our children, we believe in shared responsibility and we appreciate the effort of the management of the School to put this program in place to ensure our children continue to be educated in the best way possible at a time of great uncertainty and hardships. We as concerned parents, are committed to this cause and will continue to contribute our quota to support the School in this endeavor.
Nonetheless, we are of the view that a Virtual Learning Program does not incur as many expenses for the School's administration as in-person teaching and learning. Furthermore, under the circumstance, parents are pushed to the wall and saddled with the huge burden of managing our meagre resources in order to support our families. With the above in mind, it is at this crucial time that we would call for adequate support to cushion the inevitable effect of the Covid-19 and its accompanying adversities.
As you may be aware some parents have lost their jobs and source of revenue and others have had to shut down businesses and are not making any income at the moment because of the virus.
Importantly, it has come to our attention that other schools of a similar caliber to the School have offered much higher discounts to parents during this pandemic period.
We do understand that the Virtual Learning Program will come with software and hardware, data and human resource cost that has to be borne by the school. Still, we strongly believe the discount amount of 10% bursary can be increased in view of the following:
1. School facilities are not in use.
2. Use of utilities such as electricity and water will be drastically reduced. (Government subsidy)
3. General reduction in operational cost from the use of stationery, laboratories and other in-class experiments, building and equipment maintenance, cleaning and refuse collection, etc.
4. Cancellation of all school events during the term.
Therefore, we believe that considering all that parents are going through currently and the above mentioned foreseeable reduction in the cost of running the school for the period under consideration, it is still possible for Management to offer a further discount to parents to enable them go through these difficult moments in our lives. Parents will have to do the following to support the program:
1. Take time off other equally important duties (including working from home for some) and assist with the Virtual Learning Program at home with their children.
2. Bear the costs of overheads for purchases associated with the Virtual Learning Program including:
o Internet data
o Stationery and school supplies
o Study devices and repairs (PC, Laptops, tablets, printers etc)
o Electricity
3. Some Parents may need to employ additional hands to enable our children's engagement with this new Teaching Model whiles Parents attend to other core duties. Not forgetting the fact that some Parents are still going to work and attending to essential services and are at frontlines of the fight against this pandemic
Our Plea:
1. 50% bursary per child in the cost of fees for the 3rd term.
2. Reintroduction of the siblings discount in this coming 3rd term where it will be mostly needed by families with multiple children who may be going through extra hardships as a results of the numbers.
Mr. Chairman, based on the foregoing and on behalf of we the underlisted parents of children at the School, we respectfully Petition your office to take steps to address our request. We look forward to hearing from you soon to enable us make payment for the smooth start of the term.

Yours faithfully,
Underlisted Parents:
…………………………………….
NB: Please sign with your name and the name and class of your child/children.