The BBC should label terror as terror!
1630
people have signed this petition.
Add your name now!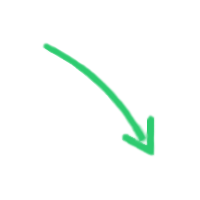 1630

people

have signed.

Add your voice!
Maxine K.
signed just now
Adam B.
signed just now
I cannot understand why the BBC, a publicly funded body, does not respect the truth and integrity it should according to its own guidelines. From the BBC\'s guidelines: \"Due impartiality lies at the heart of the BBC. It is a core value and no area of programming is exempt from it. All BBC programmes and services should show open-mindedness, fairness and a respect for truth.\" When the most appaling terrorist attacks have been carried out against innocent Israeli civilians, the BBC news service has steadfastedly refused to label those responsible for such attacks as \'terrorists\', instead choosing to use terms such as \'militant groups\' or \'activists\'. In a similar manner, terror attacks on Israelis are referred to by other choice terms, and never terror attacks. By persistently failing to call terror terror, the implication is such that these acts are not in fact terror. This is both inaccurate and misleading and has no respect for the truth. One common belief is that suicide bombers are brainwashed by persistent references that what they are doing is being right. If this is indeed true, then surely the BBC is guilty of its own campaign of brainwashing The British government lists Hamas as a terrorist group.See http://www.hm-treasury.gov.uk/Newsroom_and_Speeches/Press/2001/press_121_01.cfm The U.S. State Department lists Hamas as a terrorist group. See http://www.state.gov/s/ct/rls/fs/2002/12389.htm The European Union lists Hamas as a terrorist group. See http://europa.eu.int/eur-lex/pri/en/oj/dat/2001/l_344/l_34420011228en00930096.pdf Even Yasser Arafat has dared to call Palestinian terrorists terrorists (See the New York Times February 3rd 2002.) The BBC however chooses not to, no matter how horrific a terror attack they carry out. According to Joanna Mills, Editor of BBC World Update, \"It is the style of the BBC World Service to call no one a terrorist, aware as we are that one man\'s terrorist is another one\'s freedom fighter.\" If this is indeed policy, why does the BBC always choose the side of the \'freedom fighter\' when it comes to terror attacks in Israel Not only is this an insult to true freedom fighters, if this is indeed the BBC\'s reason then surely it should be consistent. On the same day as the terror attack on the Hebrew University , the BBC consistently failed to call the attack a terror attack. Yet, in the same evening the word terror was used in connection with both Yemen and the US\' war on terrorism. I, by signing this petition, call upon the BBC to demonstrate moral leadership and journalistic integrity and to label terror as it is. I call upon the British government to ensure that British taxpayers\' money is not contributed to the BBC\'s own political ends and instead to conforming to its own guidelines.
Sponsor
I am a citizen of both Britain and Israel. I am deeply concerned by the BBC\'s bias when it comes to the Israeli Palestinian conflict, and have sent many complaints to the BBC of which I have had no reply. Recently I wrote to the British Broadcasting Standards Commission. Despite being the declared target of Palestinian terror groups, the Commission has concluded that I have no direct interest in the matter. I then contacted the relevant government department and again, nothing.