Battlefield 2: More Access to the Engine
128
people have signed this petition.
Add your name now!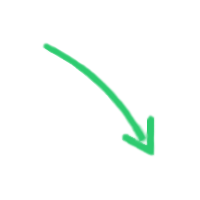 128

people

have signed.

Add your voice!
Maxine K.
signed just now
Adam B.
signed just now
Battlefield 2, a Game which was released in 2005, a Game which got high scores, awarded few times and a Game which is still played in 2014/2015 (and will be still played in the next years) and has a strong community in 2014/2015 and the Community will be active for the next years and longer, has been indirectly declared as dead by EA/DICE by 1. stopping the development on BF2 and patching it and 2. (here comes the part where they decided to declare Battlefield 2 as dead DIRECTLY) by shutting down the servers without finding and releasing a solution.

Lets take a look how successful and popular Battlefield 2 was and is:
The game received widespread critical acclaim, garnering an aggregate score of 91% from 55 reviews on Metacritic. It received five stars out of five from publications Yahoo! Games, GameSpy, X-Play and Computer Gaming World. PC Gamer awarded it 94%, stating, "Its finely tuned maps and balanced gameplay prove that you can improve on perfection," and honored it as Game of the Year. GameSpot rated the game 9.3 out of 10 claiming that "when you experience Battlefield 2 like it's meant to be played, with everyone working together and using real-time voice chat, the game quickly becomes unlike anything else that you've played before."

Some of the lower scores were reactions to the large amount of bugs and glitches in the initial release, including crash to desktop bugs and network problems. For example, Gaming Nexus (who awarded the game an 8.7 out of 10) reported, "I've had many cool experiences playing it and a lot of 'did I just see that' moments but all of that is crapped on by the bugs and quirks in the game."

GamesRadar approved of the game, awarding a 90%, but added a disclaimer that the gaming experience is best "if your machine is up to it". GameSpot's review agreed with the high system requirements noting that "the load times are one of the biggest gripes that we have, as you will spend quite a bit of time waiting for a game to start up, even on high-end machines...also a bit demanding in the hardware department."

Battlefield 2 sold 1 million copies in its first month after release. Total sales by July 2006 were 2,225,000.

Now, one of the Reason why this Game was and is still popular and played by the Community is simple: because of MODS! Without Mods, this Game would be already dead, or barely played, even before the server shutdown.

That Battlefield 2 was (and is still) a good game was not the only reason for high sales, but because of Mods too. Many players bought Battlefield 2 because they wanted to play Mods like Forgotten Hope 2 and Project Reality in Multiplayer Mode.

Without these Mods and without the Possibility of Modding, the Game won't be Popular like it is today.

Since EA/DICE don´t work on Battlefield 2 anymore and declared the Game as dead and since they do not care about this Game anymore, why not release extended Tools, parts of the Source code or even the full Source code to the community which gives the Modders ability to add features into the Game which were not possible before ? Remember all the Limitations the Modders currently have, could be increased or even removed.

There are many featues which could be properly added into the Game like Diving (Which was planned for the special forces expansion), Proper Naval Combat, the Increase or even Removal of the 255 Botnumber Limit and many more things.

What could EA/DICE doing wrong by releasing extended Tools, Parts or even the full Sourcecode ? There is no Single contra and EA/DICE has not anything to loose.
- They stopped working on Battlefield 2
- They do not care about Battlefield 2
- Modders are the Reason why Battlefield 2 is still active
- Modders are the Reason why Battlefield 2 got high sales, even years after the lastest 1.5 patch.

Please EA/DICE, Release extended Tools and Parts or the full Sourcecode!!
Help the Community to make a better game of Battlefield 2 and to avoid the limitations the modders have to fight against!! Help the Modders to make Battlefield 2 more active, a game which you created!! Modders are the reason why Battlefield 2 sales were/are high, by thanking you could give the modders more access to the engine.