Petisyen Membatalkan Pembinaan Loji Nuklear Di Malaysia
155
people have signed this petition.
Add your name now!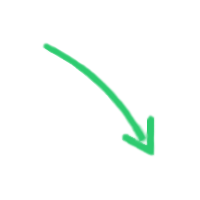 155

people

have signed.

Add your voice!
Maxine K.
signed just now
Adam B.
signed just now
TUNTUTAN PETISYEN
Kami mendesak kerajaan supaya membatalkan rancangan EPP11: Menggunakan Tenaga Nuklear untuk Penjanaan Kuasa, yang terkandung dalam Program Transformasi Ekonomi (ETP), tetapi menukar fokus kepada penjanaan kuasa melalui tenaga boleh diperbaharui (RE) serta inisiatif penjimatan dan kecekapan tenaga (EE) untuk mengurangkan penggunaan elektrik.
ANAK MALAYSIA ANTI NUKLEAR (AMAN) merupakan suatu gerakan rakyat akar umbi yang berpendapat bahawa tenaga nuklear tidak bersih, murah, selamat ataupun diperlukan bagi tujuan penjanaan kuasa elektrik di Malaysia. Dengan itu, AMAN menentang pembinaan loji tenaga nuklear di Malaysia.
7 DASAR BANTAHAN AMAN:-

1. Loji tenaga nuklear adalah sangat mahal dan merupakan langkah ekonomi yang tidak bijak. Ini mengambil kira kos dari pembinaan, operasi, serta aspek pengurusan sisa-sisa nuclear hinggalah penyahtauliahan (penutupan) sesebuah loji itu. Jika diambil kira isu sumber uranium yang bukan sahaja berbahaya tetapi juga mahal, ternyata langkah ini adalah satu kemunduran. Agensi Tenaga Atom Antarabangsa (IAEA) telah menyatakan bahawa sekurang-kurangnya RM350billion diperlukan bagi proses penutupan 40 buah loji nuklear dalam 25 tahun yang akan datang.
2. Dewasa ini, bencana alam sering berlaku disebabkan perubahan iklim, loji tenaga nuklear jelas sangat terdedah kepada risiko tinggi bencana alam, seperti yang dilihat ketika peristiwa Fukushima, Jepun. Tiada jaminan loji nuklear 100% selamat daripada kesilapan operasi ataupun sabotaj mahupun ancaman pengganas. Malaysia langsung tidak bersedia untuk kejadian sebegitu, yang akan menyebabkan negara ini tidak akan dapat didiami untuk beratus tahun. Kajian juga mendapati penduduk sekitar jejari 100km daripada loji Nuklear akan berisiko mendapat barah, leukimea dan kerosakan DNA yang boleh diwarisi.
3. Tenaga Nuklear tidak pernah bersih. Setiap langkah dalam kitaran tenaga nuklear – dari perlombongan uranium, penyucian, pemprosesan, pembinaan minyak, pembinaan loji, kitar semula minyak hinggalah penyahtauliahan dan penyimpanan sisa nuklear melibatkan penghasilan kesan gas hijau, pengeluaran radioaktif dan bahan toksin yang meracuni udara, air dan tanah. Sudah terang lagi bersuluh, ancaman paling hebat terhadap kesihatan manusia berpunca daripada radiasi sisa-sisa nuklear yang akan kekal sebegitu bagi tempoh beribu-ribu tahun serta tiada kaedah untuk pelupusan kekal dan selamat.
4. Malaysia tidak perlu mendirikan loji tenaga nuklear bagi tujuan penjanaan elektrik kerana penjanaan sekarang dan yang sudah dirancang serta daripada sumber-sumber lain mencukupi. Malah, usaha perlu ditumpukan untuk Tenaga boleh diperbaharui dan juga tenaga lestari yang boleh mengurangkan sehingga 30% penggunaan elektrik. Kos untuk pembangunan kecekapan tenaga juga sangat minimum, dengan faedah yang sangat tinggi.
5. Selain daripada negara China dan India, kadar pembinaan loji tenaga nuklear sedang menjunam, dengan satu sahaja loji tenaga nuklear yang sedang didirikan di Amerika Syarikat. Di negara Jerman pula, mereka telah menggubal undang-undang sedia ada supaya tenaga nuklear dihentikan menjelang tahun 2022 dan negara Perancis juga akan berbuat demikian. Sesuatu yang tidak logik negara membangun seperti Malaysia mahu menyertai dunia nuklear, apabila negara-negara Nuklear juga sedang menarik diri dari dunia Nuklear.
6. Jika Malaysia memilih menggunakan tenaga nuklear, Malaysia akan terpaksa bergantung kepada kuasa asing bagi teknologi serta bekalan sumber nuklear. Hal ini akan mengganggu keselamatan sumber tenaga Malaysia. Fokus perlu berubah kepada Tenaga boleh diperbaharui yang boleh menggunakan sumber dalaman dan tidak bergantung kepada kuasa asing.
7. Loji nuklear juga akan menghasilkan plutonium yang boleh disalahgunakan, lalu membuka ruang untuk percambahan senjata nuklear. Hal ini secara langsung melanggar dasar Malaysia yang sudahpun menentang penggunaan senjata nuklear.
-------------------

PETITION DEMANDS
We, the undersigned urges the government to abort EPP11: Deploying Nuclear Energy for Power Generation, which is part of the Economic Transformation Programme (ETP), or any other similar plan, but instead concentrate and focus efforts on renewable energy, energy conservation and energy efficiency.
ANAK MALAYSIA ANTI NUKLEAR (AMAN) is a grassroots citizen movement that is convinced that nuclear power is not cheap, clean or safe and that it is not required for the generation of electricity in Malaysia. AMAN therefore rejects the construction of any nuclear power plant (NPP) in Malaysia.
7 KEY BASIS OF OBJECTION

1. A nuclear power plant is an enormously expensive and economically unwise project, from the construction and operating costs to the management of nuclear waste and eventual decommissioning of the plant. Factor in the dangerous and high cost of uranium required and you have an economically backward move. The International Atomic Energy Agency has stated that it will take at the very least $100 billion over the next 25 years to decommission 40 nuclear power plants.
2. With the increasing likelihood of serious natural disasters as a result of climate change, NPPs will prove to be vulnerable to natural disasters and accidents, as with the recent Fukushima nuclear power plant disaster. There is also no 100% guarantee that a NPP is safe from human error, sabotage or terrorist attack. Malaysia is not equipped to handle such catastrophic nuclear disasters which will make large areas of the country uninhabitable for hundreds of years. Studies have also shown that residents within a 100km radius of a nuclear power plant have higher chances of contracting cancer, leukaemia and generational DNA defects.
3. Nuclear power has never been clean. Each step of the nuclear fuel cycle - from uranium ore mining, milling, processing, fuel fabrication, reactor construction, spent fuel reprocessing to eventual decommissioning and waste storagereleases greenhouse gases, radioactive particles and toxic materials that poison the air, water and land.Also, it cannot be over emphasised that the greatest danger to human health comes from radiation emitted by nuclear waste, which remains radioactive for thousands of years and yet cannot be disposed of safely, ever since the beginning of the nuclear age.
4. There is no need to build a nuclear power plant to generate electricity as Malaysia's existing and planned electricity by other means is sufficient. Instead, there should be a concerted effort to explore into Renewable Energy for greener growth, as well as energy conservation and efficiency which can reduce up to 30% of power consumption.The cost of further development in energy conservation is minimal, with enormous benefits.
5. Apart from China and India, the rate of construction of NPPs is skydiving, with only one NPP being constructed in the United States. By law, Germany will end its use of nuclear power by 2022, and France plans to do the same.It then defies logic that a developing nation like Malaysia would enter into the nuclear world, when red flags have already been raised by nations who have advocated for nuclear power for an extensive number of years.
6. A nuclear power plant will make Malaysia dependent on foreign technology and dependence on foreign supply of nuclear materials will impact on energy security.On the other hand, Renewable Energy initiatives can be done 'in-house' as this method is less reliant on a huge amount of external sources.
7. A nuclear power plant will open the doors to the misuse of plutonium, leading to nuclear weapons proliferation, although Malaysia has always opposed the use of nuclear weapons and advocates the elimination of nuclear weapons.