Basswood Elementary Boundary Petition
763
signers.
Add your name now!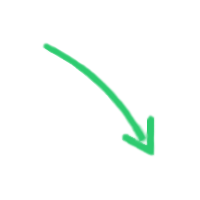 763

signers.

Almost there!

Add your voice!
Maxine K.
signed just now
Adam B.
signed just now
STOP DISTRICT 279 FROM REZONING OUR HOMES. Even if you don't have children who attend elementary school this rezoning could affect your property value negatively. Just click the "sign" button to add your signature to this petition. We will present this petition to the school board before their final vote. There is strength in numbers so please take the time to do this as it only takes a minute.

On January 7th administrators presented a recommendation to the School Board for a boundary adjustment that would affect census area 284. The recommended boundary adjustment proposal would change the attendance area of children in census area 284 to Oak View Elementary instead of Basswood Elementary. Academically Basswood Elementary is in the top 2 elementary schools in the district while Oak View is consistently near the bottom. Basswood is one of the top two performing schools out of 17 elementary schools in District 279 as measured by MCA test scores, whereas Oak View Elementary ranks in the bottom 40% (11th out of 17) of the district by the same MCA test score measure. Additionally, this rezoning would make it more likely (possibly as soon as the 2015-2016 school year)that our neighborhoods would be rezoned to Osseo High School in the future versus Maple Grove which it is zoned for today.

There are many alternative solutions to the overcrowding problem at Basswood that have not been considered. There is an informational session at the Basswood Elementary Media Center on Tuesday, January 14th from 5:30 – 6:30 PM and on Friday, January 17th from 8 – 9 AM. This proposal is being voted on by the school board on January 21st and without your opinion will be passed. Most people are making every effort to attend the Tuesday session as school board members and the superintendent will be on hand to hear from the community for the first time and we need to present a united front with everyone possible who can make it.

In addition to signing this petition, please e-mail and call the school board members so that they can hear your opinions on this proposed boundary adjustment. Here is a link to their contact information: http://district279.org/who/SchoolBoard/contact.cfm
There was no communication to any families in the impacted area that this discussion was going to occur at the School Board Working Session until January 8th, after the recommendation had already been made. Furthermore, Assistant Superintendent Kim Reisgraf and Superintendent Kate Maguire requested that the School Board move forward and formally vote on the proposal on January 21st, less than two weeks from the date that families with students at the school were made aware of the recommendation. Families who live in census area 284, but do not currently have a child enrolled at Basswood, did not receive notification of any type from District 279.
As evidenced by the video of the working session (http://d279.us/zVff) the only consideration stated for this boundary reassignment was location.

There are 149 students who reside in census are 284 who attend Basswood Elementary and would be impacted by the elementary school boundary reassignment. Interestingly, there happens to be 141 students who open enroll at Basswood, 115 of these open enrollees are from within District 279 who choose to attend Basswood instead of attending their elementary school designated by their census area. In fact, many of these students are currently designated in the Oak View Elementary boundary.

Many families believe that the process that has unfolded is deceitful as there was no communication with or feedback collected from any families in census area 284 prior to the recommendation being provided to the School Board.
Please see below for options that NEED to be considered to solve the Basswood overcrowding issue, instead of changing census area 284 to Oak View Elementary:

· Open enrolled kids at Basswood are zoned back to their assigned elementary (roughly 120 kids) or another elementary that is not overcrowded. It is a 'policy' not a statue to treat open enrollees like residents. That is fine until there is reason for a policy change such as overcrowding. Therefore, current residents should always get priority and that should and can be voted on. Any extra space is then done via Lottery to non-resident open enrollees and a common practice in our district already.

· Basswood is 2 classrooms short of what it needs from Kindergarten perspective – this could be solved with adding 2 Annex's or Pods for that year or having slightly higher class sizes for a one-year period knowing the K-5, 6-8, 9-12 proposal is definitely coming. 2015-2016 – Basswood goes to K-5 and frees up additional room and now has plenty of space for everyone again without unnecessarily upsetting any kids or census area parents in the process. Thanks for your time and consideration. Remember it is up to each and every person to put this time and effort into this subject as it could negativey impact both our property value and children's educational growth.