BASD Eligibility of Nonresident Students (Policy 202)
20
people have signed this petition.
Add your name now!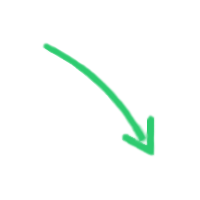 20

people

have signed.

Add your voice!
Maxine K.
signed just now
Adam B.
signed just now
This petition is to change Boyertown Area School District in Pennsylvania Policy 202 regarding Eligibility of Nonresident Students. The current verbiage for this policy is to charge a tuition for any student to attend the school district that is living with a parent or guardian outside of the district borders. The issue with this policy is due to that fact that during the transaction of a house sale, residents may be required to obtain temporary housing outside of the district boundaries. People may also be affected by starting late or leaving early in the school year. The goal of this petition is to amend the above stated school board policy to allow for 120 days of student's education in the school district, during the sale and/or construction of a new house.
Issues with forcing students to transfer to a new district and pay a tuition are listed below:
1. Curriculum between school districts differ. This can cause a loss of education during the transfer. Students, under the current policy, would be removed from the school district; then forced to transfer, only after securing residence within the district again and pick up the curriculum again. This current process is setting our students up to fail. Each marking period builds on the previous. Forcing a student to leave only to be returning a short time later is counter productive to the education process. This transferring process becomes even more complicated with students that have an IEP. The current policy, as enforced, has the potential to influence the PSSA testing in a negative manor.
2. Students may have mental health issues that would be affected adversely. The moving process is difficult for many children. The fears and concerns are a lot for developing minds to cope with. When parents and/or guardians are attempting to minimize this effect by either:
a. Moving at the beginning or end of the year in or out of the district, or
b. Making a conscience decision to stay within the district. Their efforts should not be penalized, as to deal with additional stress with transferring for such a short period of time or forced into additional unplanned costs.
3. The transfer can also cause students to miss out on after school activities and/or special events. These events include, but are not limited to; field trips, sports activities, show choir, school dances, clubs, etc. The current policy for school activities denies students outside of the district to attend. In the event a student is in a transition period, they would be making completely different memories than which they desire.
4. Tuition costs are expensive, even for the short time of a transition. The current cost for Elementary Students is $63.20 per day, and for Secondary is $65.97. This breaks down to almost $330 a week for Secondary School and $316 a week for Elementary School. Assuming the requested 120 days listed above would have no holidays and would have 16 weekends, tuition would average $5,683.48 per student.
5. Temporary housing within district borders is extremely limited. If a short-term lease is not obtained, then there is an additional cost for breaking the lease. These fees, added to the above stated tuition cost, have the possibility to put a family into financial hardship.
We, the concerned parents, guardians, teachers, and/or tax payers, present this petition to ratify Boyertown Area School District Policy 202 to allow the following:
1. Students that will be transferring from the school district will be allowed 120 calendar days to complete their education after the sale or purchase of a homestead with no tuition cost.
2. Students that will be transferring into the district are permitted 120 calendar days prior to purchase of a homestead with no tuition cost.
3. After 120 calendar days of tuition free education, parents and/or guardians must provide proof of residency within the district boarders.
4. In the event residency is not secured; and no other parts of the policy, state and/or federal law supersede; the below options are available:
a. Education may continue at the current tuition cost, billable on the first school day after the 121st calendar day listed above.
b. Students will be required to transfer to another learning establishment in accordance with local, state, and/or federal laws.
5. Transportation for students will be the responsibility of the parent and/or guardian. The below rules will apply:
a. Parents and/or guardians may provide transportation.
b. Students may ride existing transportation on existing routes. In this event, students must embark or disembark at an existing stop. In the event students will be using transportation in this manor, a signed consent form from the parent and/or guardian; as well as the owner of the location in which the student(s) will reside will be required.
6. The above listed changes will take effect, and be retroactive, for the 2018/2019 school year. This ratification will not grandfather any previous enforcements of the policy, except for the current 2018/2019 school year.
The above new policy would allow for a smooth transition for families entering, leaving, or wishing to remain in the district. The policy should reflect the best efforts to educate our children, while still maintaining their wellbeing. Change can be difficult to handle, we should take every available action to minimize the damage to all parties affected.