Barsha 1 Bahwan villa tenants petition
27
signers.
Add your name now!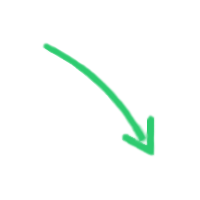 27

signers.

Almost there!

Add your voice!
Maxine K.
signed just now
Adam B.
signed just now
DATE: 05/05/2020
From: Barsha 1 Bahwan villa tenants
To whom it may concern in Utmost Properties,
The Landlords Office
We hope you are staying safe.
We as the tenants of Barsha 1 Bahwan villas have been recently neglected for some time in reference to our very requests in line with the current situation at hand so we, the tenants decided to create this petition.
We understand that the current market itself is in a sensitive state and you in as a firm might have suffered the impact too but its imperative that our concern and requests are seriously considered.
We need a rent free period of 60 days for all leases expiring now or within 1 year from the date of this letter based on a set annual rent of AED 165,000.
The amendment in the lease contract addendum to state either the 2 months notice period to be given in case of early termination of contract without any penalty or a penalty applied without any notice period given by the tenant. One of the two should be applied.
Rent should be payable in 6 cheques.
Further to the above it is imperative for the landlord to know that the rent we are paying as of now according to the current market situation is more than fair since the current pandemic hit us all at hand in terms of business or jobs.
We have been repeatedly told that the lease amount has been reduced and a 15 days rent free period is given but please note that this is something you have already offered and honored to the new and the existing tenants who signed or renewed their leases with you almost 3 to 4 months ago. I am sure none of the existing tenants would object paying the same or take your offer if we were not in the situation that unfortunately we are in.
Few other facts that the landlord should know about these villas are :
All the villas constructed have this faulty sink in the kitchen which keeps flooding no matter how carefully it is used. By now your office is also aware that it is a faulty construction issue and the repair of this concerns the dismantling, breaking of concrete and rectifying the issue.
The gym equipment which is not looked after and some of the equipment is not in a usable condition or not functional at all.
The fogging within the community should be more often than it is currently to have the insects and pests in check and in control.
During the last rains a lot of walls facing the inner community have developed stains as a result of leaked paint and needs to be checked and repainted since it is affecting the appearance overall.
The growing seepage issues in all houses internally and mostly in the garages.
We have conveyed our concerns several times to Savills but we must confess that they are not very responsive and slow at facilitating requests often. Recently while communicating with them about the same issue in light of this COVID-19 pandemic, we tenants have experienced a very demeaning attitude from savills.
In conclusion, we really would appreciate if you would consider this request at your utmost consideration and do what is right due to the times we are in. We hope you understand that we as individuals are all sailing in this boat together and the only way we can sail this storm out is holding on to each other, together.
Bahwan villa tenants
Barsha 1, Dubai