Barcelona Consensus
190
signers.
Add your name now!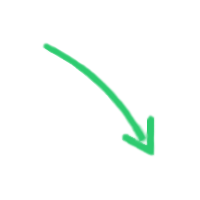 190

signers.

Almost there!

Add your voice!
Albert Bates
signed recently
Daniel Duocastella M...
signed recently
Declaration 1.0
150 scholars and activists from all over the globe have worked together over 12 months to discuss some of the world's most pressing problems. The result of this effort is the Barcelona Consensus Declaration 1.0: a document to read, sign and promote among your friends, family, organization...
CASTELLANO | CATALÀ | FRANÇAIS | ENGLISH
العربية | PORTUGUÊS | MYANMAR I ITALIANO
Sponsor
Nova - Centre per a la Innovació Social (Barcelona), Alliance for Freedom and Dignity (Barcelona, España), Ubuntu - Fòrum Mundial de Xarxes de la Societat Civil (Barcelona, España), IDHC - Institut de Drets Humans de Catalunya (Barcelona, España), Fundació Alfons Comín (Barcelona, España), Centre d'Estudis sobre Moviments Socials, UPF (Barcelona, España), Illacrua (Barcelona, España), Fundació Cultura de Pau (Madrid, España), Xarxa d'Economia Solidaria (Barcelona, España), Centre UNESCO de Catalunya (Barcelona, España), ACAT (Barcelona, España), Fòrum Social de Mallorca (Mallorca, España), Patrir - Peace Action, Training and Research Institute of Romania (Cluj, Romania), CRID - Centre de Recherche et d'Information pour le Developpement (París, Francia), Association européenne pour la défense des Droits de l'Homme (Brusselas, Bélgica), ALOP - Asociación Latinoamericana de Orgs. de Promoción al Desarrollo (Ciudad de México, México), IBASE - Instituto Brasileiro de Análises Sociais e Econômicas (Rio de Janeiro, Brasil), CAD - Coalition des Alternatives Africaines Dette et Developpement (Bamako, Mali), Palestinian Medical Relief Society (Ramallah, Palestina), CETRI - Centre Tricontinental (Louvain-la-Neuve, Bélgica), Forum Mondial des Alternatives (Dakar, Senegal).
Links