BAN The burka & the hijab they are not a religious garment they are a tradition, and their women have a choise to wear them or not to wear them!
29
people have signed this petition.
Add your name now!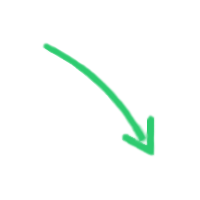 29

people

have signed.

Add your voice!
Maxine K.
signed just now
Adam B.
signed just now
The hijab has different legal and cultural statuses in various countries. There are currently four countries, including France (since 2004), which have banned the wearing of all overt religious symbols, including the hijab (a Muslim headscarf, literally Arabic "to cover"), in public schools and universities or government buildings.[1]
Currently Tunisia since 1981,[2] and Turkey since 1997,[3] are the only Muslim countries which have banned the hijab in public schools and universities or government buildings, whilst Syria banned face veils in universities from July 2010.[4] This ban was lifted during the 2011 Syrian Protests. In other Muslim states such as Morocco,[5] there has been some restriction or discrimination against women who wear the hijab. The hijab in these cases is seen as a sign of political Islam or fundamentalism against secular government.
Islamic dress, notably the variety of headdresses worn by Muslim women, has become a prominent symbol of the presence of Islam in western Europe. In several countries this adherence to hijab has led to political controversies and proposals for a legal ban. The Dutch government has decided to introduce a ban on face-covering clothing, popularly described as the "burqa ban", although it does not only apply to the Afghan-model burqa.
Other countries are debating similar legislation, or have more limited prohibitions. Some of them apply only to face-covering clothing such as the burqa, chador, boushiya, or niqāb; some apply to any clothing with an Islamic religious symbolism such as the khimar, a type of headscarf. (Some countries already have laws banning the wearing of masks in public, which can be applied to veils that conceal the face). The issue has different names in different countries, and "the veil" or "hijab" may be used as general terms for the debate, representing more than just the veil itself, or the concept of modesty embodied in hijab.
Although the Balkans and Eastern Europe have indigenous Muslim populations, most Muslims in western Europe are members of immigrant communities. The issue of Islamic dress is linked with issues of immigration and the position of Islam in Western Europe.