IMPOSE BAN ON RSS
10
people have signed this petition.
Add your name now!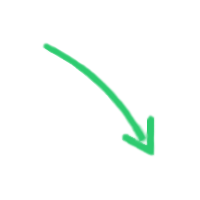 10

people

have signed.

Add your voice!
Maxine K.
signed just now
Adam B.
signed just now
To
The Home Minister of India
Sub: Request you to impose ban on RSS and below is the statement endorsed by the people of this country.
We, the undersigned, demand an immediate ban on the RSS and all its front organisations and wings.
We strongly condemn the recent attack by hundreds of RSS goons on the office cum studio of leading news channels Aaj Tak and Headlines Today. This vicious sequence was supplemented by yet another attack on another TV network in Mumbai by yet another lawless mob of the Shiv Sena. There have been many cases earlier, though none as big as the recent attack, when various RSS outfits have attacked the media violently, in a planned moved to terrorise and intimidate. This follows the basic premise that these fanatic Hindutva outfits, with their hydra-headed joint family, are undemocratic, do not have faith in normal codes of decent, social behaviour, dislike all forms of dissent, debate or intellectual enquiry, and are staunchly non-believers in the basic tenets of the Indian Constitution.

Banned several times earlier, and accused in the assassination of Mahatma Gandhi, their sinister fronts and masterminds have been behind innumerable tragic events, violence and massacres which have rocked the country: from a series of communal riots, to Babri Masjid demolition and the riots thereafter, to the State sponsored Sangh Parivar carnage in Gujarat 2002, to the series of organised terror bomb blasts which killed hundreds across the Indian landscape in recent times.

It is widely known that the RSS (Rashtriya Swayamsevak Sangh), which claims to be a cultural outfit, is the umbrella organisation of the entire Sangh Parivar, and the political vanguard of the family. It appoints and dismisses BJP presidents. It even decides chief ministers and cabinet ministers of BJP governments. Most BJP leaders are confirmed RSS members. It is aligned symbiotically with VHP/Bajrang Dal and a network of similar lumpen organisations. It has thousands of branches which have been at the forefront of not just spreading communalised-hate propaganda but also in carrying out various kinds of systematic and underground terror and violent activities especially through Abhinav Bharat, Vishwa Hindu Parishad and Bajrang Dal.

The sting operation executed by Headlines Today/Aaj Tak and stories covered by other media houses show that he RSS think-tank connived in the bomb blast at Ajmer Shrief shrine on October 11, 2007. Some of the cases where the sinister hands and minds of the Hindutva forces are being explicitly talked about are: Nanded/ April 6, 2006, Delhi/ April 14, 2006, Malegaon (Maharashtra)/ September 8, 2006, Samjhauta Express (Haryana)/ February 18, 2007, Mecca Masjid (Hyderabad)/ October 18, 2007, Kanpur/ August 24, 2008, Delhi/ September 27, 2008, Malegaon and Modasa (Gujarat)/ September 29, 2008, Grace church at Margao in South Goa/ October 16, 2009.

ANHAD as well many other civil society organisations and several media publications/ channels have raised the questions about the organised and penetrative involvement of Sangh in terror activities many a times during the past five years in the media as well as with various political parties and the government. It has been our stated position that these organisations are infiltrating law enforcement and other official agencies, subverting the legal process, and working on a long term and on a highly insidious plan to destroy the Indian social fabric, the Constitution of India and usher in a fundamentalist Hindu Rashtra. It is in this context that their bloody attacks on minorities and innocents can be explained: to polarise society, to create violence and anarchy among communities, to destroy institutions and peaceful civil societies, to penetrate government systems, including the army, and to finally carry out a kind of coup.

Due to the infiltration of the rightwing in almost every sphere of public life including the establishment and part of the media, a blatant cover up has been provided to the Sangh terror network. The same media and the spokespersons of the government who brand Muslim youngsters or individuals as terrorists within minutes of a bomb blast and declare their connections to various dubious 'Muslim' organisations -- have not only kept quite but have surreptitiously suppressed the information about the direct involvement of the Sangh Parivar and many of their leaders in the terror killings and bomb blasts.

Clearly, top leaders of the RSS and its front organisations are involved. So how is the BJP, which receives orders from the RSS, with most of its members intricately associated with the RSS, outside the shadow of doubt?

Few excerpts from the revelations made in the Headlines Today sting operation and other media stories about the RSS pracharaks , workers and their linkages to the terror attacks:

Involvement of top RSS leader Indresh Kumar, a close aide of the RSS chief Mohan Bhagwat in the terror activities points towards the depth of terror nexus with the Sangh Parivar. Late Maharashtra ATS chief Hemant Karkare had in fact revealed the involvement of these links starting from the Malegaon blasts.

Col. Purohit from Abhinav Bharat and Sadhvi Pragnya's orginally have Hindutva links, and their role in the Malegaon blast has been exposed. The names of Devendra Gupta and Lokesh Sharma along with Sandeep Dange and Ramchandra Kalsangra have emerged in the Ajmer, Mecca Masjid, Samjhauta express and Malegaon blasts.

For the Mecca Masjid blast inquiry, two top RSS leaders from UP and Jharkhand, namely, Ashok Beri and Ashok Varshney, are stated to be directly involved in giving shelter etc to the bomb blasts accused.
ANHAD demands:

• an immediate imposition of ban on RSS and all its front organisations and wings.
• an urgent and impartial time-bound enquiry in all the terror bomb blast cases should be held to bring the fundamentalist Hindutva forces to book. It is a sensitive matter pertaining to security of the country and hence the terror links of RSS and its other offshoots should be cracked urgently.
• Immediate release of innocent Muslim boys from those cases where RSS involvement has been unearthed.
Endorsed by Following:


A.S.Puthige, Director, Maadhyama Kendra, Bangalore.
Aamir Idrisi, President, Association of Muslim Professionals, Mumbai Abhilasha Kumari, Delhi
Aditi Mangaldas, Dancer
Ali Javed - Progressive Writers' Association
Ambarish Rai, Convener, People's Campaign for Common School System (PCCSS)
Anuradha Chenoy, Professor, JNU
Arjun Dev, retired professor, historian
Arundhati Dhuru- social activist, NAPM, Lucknow
Ashok Bharti, Chairman, National Confederation of Dalit Organisations (NACDOR), Delhi Avani Rawal, Mahila Swaraj Abhiyan, Gujarat Azeezullah Faisal, Youth Educational Society, (T.N.) Digant Oza, senior journalist, Jal Seva, Ahmedabad Dolly Daftary, Research Scholar, Delhi/USA
Dr Harshvardhan Hedge, surgeon, Delhi
Dr. Sirivella Prasad, General Secretary, National Dalit Movement for Justice (NCDHR - NDMJ)
Dunu Roy- Consultant, Environment, Delhi
Fr Cedric Prakash sj-Human Rights Activist, Director, Prashant, Ahmedabad
Harsh Kapoor- South Asia Citizens Web, Delhi
Henri Tiphagne, Lawyer & Executive Director, People's Watch, Tamil Nadu
Hiren Gandhi, theatre, Ahmedabad
Indu Prakash Singh- social activist
Indubhai Jani, Editor, Naya Marg, Ahmedabad
Jaya Mehta, Researcher, Sandarbh Kendra , Indore
Kaniz Fatima Muneeza, Delhi
K.G. Kannabiran, Peoples' Union for Civil Liberties, Hyderabad
KN Panikkar, academicians, historian, Trivendrum
Lalji Desai, Gujarat
Madhu Chandra-All India Christian Council, Delhi
Mahesh Bhatt, film producer and director, Mumbai
Mallika Sarabhai- dancer, actor, Ahmedabad
Manglesh Dabral, poet, journalist, Delhi
Mansi Sharma- Social Activist, Delhi
Md. Saleemoddin, Software Engineer, Hyderabad Mohammed Shareef. M P, Media Student, Hyderabad Mohd Mubashiruddin Khurram, Journalist, Siasat Daily, Hyderabad Mushtaq Ul Haq Ahmad Sikander, Writer-Activist Nadim Nikhat, Centre for Social Justice, Gujarat Nandini Sundar, Professor of Sociology, Delhi University, Delhi
Naseeruddin Shah Theatre and Film Actor, Mumbai
Nawaid Hamid- Movement for Empowerment of Muslim Indians Prasad Chako, National Campaign for Dalit Human Rights, Ahmedabad
Prof Akhtarul Wasey, Delhi Prof. M.H. Jawahirullah, President, Tamilnadu Muslim Munnetra Kazhgam Ram Puniyani, All India Secular Forum, Mumbai
Reny Ayline Saba Azad-Dancer, Actor
Sachin Pandya, Anhad, Ahmedabad
Sandeep Pandey-social activist, NAPM, Lucknow
Sandeep Vaidya, India Support Group, Dublin, Ireland Sanjay Sharma, social activist, Delhi
Sayed Hassan, Businessman, Mangalore Seema Duhan- social activist, Anhad, Delhi
Shabnam Hashmi-social activist, Anhad, Delhi
Sheba George, Social Activist, Ahmedabad
S M Abdur Raheem Patel - Chennai (T.N Sohail Hashmi-filmmaker, writer, Delhi)
Swarup Dhruv, poet, writer, Ahmedabad
Syed Ali Mujtaba, Senior Journalist, Chennai Tameemuddin Humble, Muslim Empowerment Forum, Bihar Uttambhai Parmar, social activist, Surat
Vineet Tiwari,Writer,General Secretary, Madhya Pradesh Progressive Writers' Association, Indore (M.P.)
Yogi Sikand, National Law School, Bangalore Zafar Agha, journalist, Delhi
Zakia Jowher, Bhartiya Muslim Mahila Andolan