Ban Killings in the name of 'honor'
283
people have signed this petition.
Add your name now!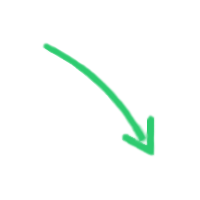 283

people

have signed.

Add your voice!
Maxine K.
signed just now
Adam B.
signed just now
Honourable President Smt. Pratibha Patil,

It is deeply painful for us to see young adults falling prey to the khap system of justice in the world's largest democracy - India. It is unfortunate that the government is still allowing this medieval system to co- exist along side the Panchayati Raj Institutions and Indian Judicial System. The khap panchayats have taken it upon themselves to impose social sanctions and uphold customs which have become outdated in the independent India.
States like Western U.P, Haryana and Rajasthan which are quite prosperous today (thanks to the green revolution and proximity to Delhi), are still being governed by the rules of 'Gotras'. The khap panchayats oppose and annul marriages within the same 'gotra' (lineage) and administer cruel and inhuman punishments to 'erring' couples and their families. Originally the reason for prohibiting these kinds of marriages was that they wanted to lower the number of children born with birth defects. Although this is no longer an issue these gotra marriages are still being prohibited, and families are killing their own children to protect their 'honour'.
These medieval village-level panchayats are functioning as parallel courts. They are governing social norms, and are pronouncing verdicts, which are in contravention of the modern, equitable laws that post-independence India adopted as a democracy. The khap panchayats are taking over the authority to act as prosecutors and judges without having the legal authority to do so.
In modern times where the societal norms are constantly changing, there is always a tiff between the ancient practices being followed and the modern liberal opinion of the youth. India is going to be one of the developed and the most sought after economies in the world. Yet, there are so many social evils that pose as major barriers to the nation's progress. Most of these hindrances are the socio – economic factors.
India cannot afford to have a parallel justice system, which undoes all the good that was ushered in by its founding fathers. Also, the tyranny unleashed by khap panchayats on the pretext of safeguarding tradition needs to be quelled under threat of severe punishment.
Honourable President, we urge you to ban such extremist rural justice systems as they not only violate human rights, but also bring shame to a country which has become synonymous with the word- DEMOCRACY!
Thanking you.

A Concerned Citizen
Sponsor
Centre for Social Research (CSR) was established by a group of concerned social scientists who were dedicated to promoting the empowerment of women, deprived castes and backward regions.They hoped to achieve this through relevant research studies, training and capacity building. Founded in 1983, CSR initially worked for all the marginalized sections of Indian society; however gradually the area of gender emerged as the core focus for CSR, as the urgency of the need to address gender inequality in India became evermore apparent. While the collective reach of NGOs (in terms of the number of women they serve) is small in relation to that of the programmes run by the Government, they nevertheless represent an important element in the overall picture of women's development. Mindful of the fact that women have always experienced the status of a subjugated class in Indian society, and that a new self-image of women has to be constituted, CSR is engaged now in the reconstruction of the prevailing image of women in India. This is sought to be achieved through a process of restructuring existing social relations of men and women; and by enlightening and empowering BOTH the sexes. CSR endeavors to empower women by building inroads into decision-making institutions from Panchayats (local units of governance) to the Lok and Rajya Sabhas(National Parliament). Our aim is to facilitate the process of women achieving economic self-sufficiency and higher awareness of social, political, legal and health issues. We do this through mobilization and conscientization. Please see the CSR Model for an overview of how the activities of our different departments interact to work towards the goal of women's empowerment.
Links
Centre For Social Research
http://csrindia.org/
Dr Kumari Comments - http://www.youtube.com/watch?v=MDeYZRc2bKI