Bank deposits' taxation within eurozone countries, exceeding 100,000 euros
34
people have signed this petition.
Add your name now!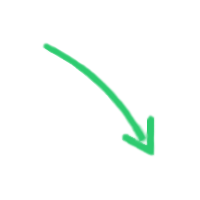 34

people

have signed.

Add your voice!
Maxine K.
signed just now
Adam B.
signed just now
Η κρίση χρέους που έπληξε τις χώρες της ευρωζώνης δεν αποτελεί αποκλειστική ευθύνη των λίγων και αδύναμων αλλά επίσης των πολλών και ισχυρών. Ευθύνονται κυρίως αυτοί που είχαν την μεγαλύτερη επιρροή στη λήψη των αποφάσεων και στον έλεγχο της εφαρμογής τους τα τελευταία χρόνια. Απαιτείται λοιπόν ο σχηματισμός ενός Ταμείου με το οποίο θα ενισχυθούν οι τομείς της οικονομικής ανασυγκρότησης, ανακεφαλαιοποίησης των τραπεζών, κοινωνικής συνοχής, αλληλεγγύης των λαών, διοικητικής προσαρμογής, όπου είναι απαραίτητο. Για το σκοπό αυτό προτείνεται η κλιμακωτή φορολόγηση όλων των τραπεζικών καταθέσεων της ευρωζώνης που υπερβαίνουν το ποσό των 100.000 ευρώ. Το μέτρο αυτό άλλωστε είναι συμβατό με τις βασικές αρχές της Ευρωπαϊκής Ένωσης. Όσοι πολίτες χωρών της ευρωζώνης συμφωνούν παρακαλούνται να συνυπογράψουν το αίτημα αυτό. Είναι ένας τρόπος για να ακουστεί η φωνή των πολλών και μη προνομιούχων.
The debt crisis that hit the Eurozone countries is not only responsibility of the few and weak but also of the many and strong. Primarily responsible are the most influential countries in decision-making and exercising control of them in recent years. It is therefore essential the creation of a Fund to support the areas of economic reconstruction, recapitalization of banks, social cohesion, solidarity among peoples, administrative adjustment, where necessary. To this end it is proposed tiered taxation to be imposed to all Eurozone bank deposits exceeding 100,000 euros. This measure is also compatible with the basic principles of the European Union. Eurozone countries' citizens are requested to sign this petition. It's a way to make our voice, of many and the underprivileged, to be heard more widely.
Sponsor
Iraklis Mesaretzidis
Links
https://www.facebook.com/groups/424868990935694/