BANISH DUPE FASETIRE AKA: YEYELAWO ALAGBAWI EDA OLOMITUTU FROM IFA/ORISA PRACTICE IN THE DIASPORA AND NIGERIA
79
people have signed this petition.
Add your name now!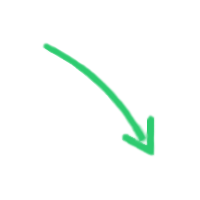 79

people

have signed.

Add your voice!
Maxine K.
signed just now
Adam B.
signed just now
Many esteemed elders in the Ifa/Orisa communities in the Diapora have seen the behavior of YeyeLawo Olomitutu as she is known by many whom she has slandered or betrayed. These Elders have watched her tirades on social media, namely,Yahoo, Ning and Facebook. We even suspect she is the moving inspiration behind the cyber bullying site Ifa Lucumi ATR Fraud and Spiritual Scams Exposed which is nothing less than a travesty that many believe led to the death of a popular writer and priest of our Faith (Ifa/Orisa). Her continued cyber bullying has tainted and swayed the hearts and minds of people who would otherwise flock to our faith.
What YeyeLawo Olomitutu have been doing over the years, can be classed as SPIRITUAL TERRORISM in her acts of BLACKMAIL, LIBEL, SLANDER, AND THREATS OF BODILY HARM that have not only tarnish the reputations of reputable priest of Ifa/Orisa, but also breaks every taboo of an initiated priest of Ifa and/or Orisa. The International Council For Ifa Religion (ICIR) recently put out a document of the tenants of the faith which gave the laws and ethical codes of conduct that adherents of the faith worldwide follow. It is known by a display of conduct on social media and in the personal relationships with others that YeyeLawo Olomitutu has violated sections 1,2,3,4,5,10,11,12 and 14 of the 16 Codes of Ethics. These violations have been documented on several groups and on her own page, just on Facebook alone where vulgarity, cursing threatening bodily harm of other practitioners and more have taken place.
We are urging people to submit any documentation where abuse or breaking of the Code of Ethics is displayed by Dupe Fasetire, Aka: YeyeLawo Olomitutu, YeyeLawo Alagbawi Eda Olomitutu and to sign this petition in support of those she has abused and terrorized over the years with her destructive behavior. We are calling for her elders to strip her of any Ifa/Orisa titles and to Banish her from practicing Ifa/Orisa for others in the Diaspora and Nigeria.
SIGN THE PETITION TO BANISH DUPE FASETIRE AKA YEYELAWO ALAGBAWI EDA OLOMITUTU FROM IFA/ORISA PRACTICE IN THE DIASPORA AND NIGERIA
Thank you for your support in keeping Ifa/Orisa life in a high place! Ase!