Bang Bang You're Dead
65
people have signed this petition.
Add your name now!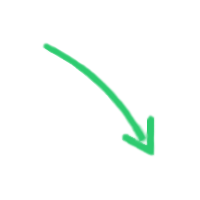 65

people

have signed.

Add your voice!
Maxine K.
signed just now
Adam B.
signed just now
Please sign this petition if you agree and supports the proposal in the letter below. If you have any questions, feel free to email me at s-loje@bsd405.org
Parents' signatures are much needed in order for this petition to be powerful! Thanks!
Letter:
May 24th, 2018

Dear Dr. Yahoudy,
Mass shootings in public schools are inflicting concerns throughout the country. To address these concerns, movements such as March for Our Lives and #neveragain have been formed to combat the violence and effectively work toward a solution. These movements would never have seen success without having spread awareness about the issue – educating everyday people on just how traumatic and severe school shootings truly are. As students and parents of students at Newport, we find spreading awareness to our peers very important. We understand that as our principal and administrator of Newport High School, you have taken on a huge responsibility in protecting our school and ensuring student and staff safety inside our school.
The Newport Drama Club understands and recognizes that administration is working hard to provide a safe environment while acknowledging the concerns of the students. We would like to propose the idea of putting on another reading of Bang Bang You're Dead. This one-act play by William Mastrosimone was written after a shooting in April 1999 in Springfield, Oregon. The play has proven success, as it has been read in theaters across the nation and over 100 students emailed Mastrosimone, saying they considered being the shooter but the play changed their mind since it opened their eyes. Bang Bang You're Dead follows a school shooter as he experiences the aftermath of his crime. This play allows students to realize what really goes on behind a shooter's perspective.
Despite a less than ideal turnout, the first reading of Bang Bang You're Dead on April 25th sparked engaging and emotional conversation amongst the audience and participants. Multiple students who attended the reading came to us with positive feedback on how the reading altered their thoughts on this topic. The Newport Drama Club feels a second reading of the play, during school, is essential. We propose the school hold an assembly talk-backs in their classrooms. Students could benefit from this play and discussion more than ever, as it reaches out to not only those who have considered a mass shooting, but to those who struggle with depression, loneliness, and feelings of inadequacy.
We understand that finals for students are coming up and it will be difficult to coordinate such an event at such short notice, but Newport Drama Leadership and parents are willing to take on the necessary coordination and responsibility of the event if it is permitted. We feel it is important to continue on with this movement against school violence in order for change to happen.
We need to take action to make a change in the era of school shootings, and by putting on Bang Bang You're Dead, students realize they are not alone and that help is available to them. We sign this letter as support to lead this event and hope that you will consider providing the resources for us to move on with this action.
Thank you for seriously considering our request.
Sincerely,
Jessie Lo
Newport Drama Club President