Help ban circus's and you help ban the daily torture of innocent animals
18
people have signed this petition.
Add your name now!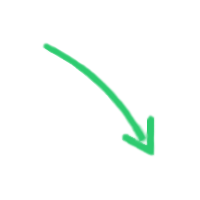 18

people

have signed.

Add your voice!
Maxine K.
signed just now
Adam B.
signed just now
"the greatness of a nation and its moral progress can be judged by the way its animals are treated" Ghandi.
Well obviously we've got a long way to go.
Circus trainers teach WILD animals with bull hooks and they are chained up daily and are kept in cruel small places. These are wild animals and we need to respect that. They are not here for our sick amusement,they are enormous powerful animals which are not meant to jump through fire hoops and sit on ladders.
If you go and google or search on youtube for circus animals you will come across hundreds of video's of animals being beaten and treated inhumanely by the circus trainers. We need to stop this now! This is daylight animal cruelty and they are making money by doing this.
Circuses easily get away with routine abuse because no government agency monitors training sessions. Undercover video footage of animal training sessions has shown that elephants are beaten with bullhooks and shocked with electric prods, big cats are dragged by heavy chains around their necks and hit with sticks, bears are whacked and prodded with long poles, and chimpanzees are kicked and hit with riding crops.

Constant travel means that animals are confined to boxcars, trailers, or trucks for days at a time in extremely hot and cold weather, often without access to basic necessities such as food, water, and veterinary care. Elephants, big cats, bears, and primates are confined to cramped and filthy cages in which they eat, drink, sleep, defecate, and urinate—all in the same place.

Because of concerns about animal mistreatment and public safety, a growing number of communities are banning or restricting the use of animals in circuses.
Please take a few minutes to sign and end this awful,age old, cruel show. Below are some links to disturbing footage of what this petition is all about.

Thank you for taking the time to read this.

http://www.youtube.com/watch?v=o4PgXaxbaIE&feature=rec-LGOUT-exp_fresh+div-1r-3-HM
http://www.youtube.com/watch?v=VF9rLZSW9cE&feature=related

http://www.youtube.com/watch?v=Fgk4B9KJnpY&feature=channel

http://www.youtube.com/watch?v=hYgDa3nSp9I&feature=related
Links
http://www.captiveanimals.org/circuses/circus.htm
http://www.bornfreeusa.org/a1a2_circus.php

http://www.aapn.org/circus1.html