Help Protect Consumers and Prevent Fraud by Banning "Blocked Markets"
14
people have signed this petition.
Add your name now!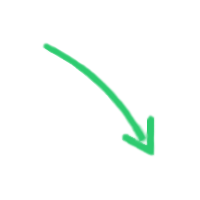 14

people

have signed.

Add your voice!
Maxine K.
signed just now
Adam B.
signed just now
By: Michelle Newton, Commercial Insurance Agent
Imagine, you have decided to upgrade your kitchen. Being a conscientious consumer and knowing that this will be a significant expense, you decide to get three bids. You contact Company A, Company B and Company C requesting their proposals. Then things take a turn when you are informed that the manufacturers for the cabinets, countertops, and appliances will only provide one quote to one installer. You receive your three proposals and find that the best countertop is from Company A, but the best appliances are from Company B. You preferred the customer service from Company C, but they weren't able to submit a complete proposal since Company A and B had already received all available quotes. You as the consumer are now forced to go with a proposal that doesn't provide the best deal on all products and doesn't provide a clear picture of all options. To make matters worse, Company A received several cheaper quotes for your countertop, but since they knew they'd blocked those markets, they proposed what they felt was a fair price, but not the best price.

This system not only hurts consumers, but hurts companies who are honestly trying to provide the best options for those consumers. Unfortunately, this is the exact system that we have in place today for one of the most expensive purchases one has to make on an annual basis…INSURANCE.
To protect consumers, we are urging the FL Office of Insurance Regulation to remedy this antiquated system by banning insurance companies and brokers from blocking a market until they have issued at least three quotes.
The benefits of allowing up to three quotes are:
 It allows a Community Association to receive the three bids that are required by their documents or by their interpretation of Florida Statute. We have many associations that try tirelessly every year to get multiple bids, only to have one insurance agency provide a proposal because the rest of the competition was blocked. For those boards of directors who have a fiduciary responsibility to make sure they're adhering to their documents as well as the Statute, this is a significant concern.
 It allows the insured to receive the best quote available for each type of coverage. When the insured receives multiple proposals, they may have the best Property quote from Agency A, but the best General Liability quote from Agency B. By allowing three quotes, each Agency can present the best available quote for each line, allowing the consumer to make the final decision with a clear view of the whole picture without losing potential savings.
 It creates a system of checks and balances for the insurance company to verify the accuracy of underwriting information on applications. If Agency A submits different underwriting information than Agency B, it would notify the Insurance Company that they need to receive verification for accurate information. This often only occurs now at the time of a loss which can lead to denial of the claim. This will also help prevent fraud on the part of the Agency.
 If up to three Agencies have access to the same quotes, it will become very difficult for an Agent to propose a premium other than what was presented by the company. If the terms are the same, the quote would be identical from Agent to Agent. If not, this is a clear indication of illegal rebating.
 It helps prevent an Agency from withholding quotes which may be a better option for the insured. Agencies are paid based off of commissions. The higher the premium, the higher the commission. If there is no access for competitors to receive quotes, the less ethical Agency can hurt the consumer by providing a more expensive option. If other Agencies are granted access, each Agency would have the incentive to provide their best numbers.
 It helps prevent exporting from the Admitted market. As an Agent, if all of my markets are blocked except for surplus lines, I have no other option than to present a surplus lines quote. I wouldn't have any knowledge of whether an admitted market provided a quote to another Agency, nor would I have any knowledge of the terms of that quote.
 It allows the Agent to make recommendations based on the terms of all available quotes. As an Agent, it is my responsibility to properly inform my client and make recommendations. Without a clear view of all options, it is impossible for me to provide my honest recommendation on what insurance program best meets their needs.
Based on the reasons above, we are once again urging the FL Office of Insurance Regulation to protect consumers and help prevent fraud; remedy this antiquated system by banning insurance companies and brokers from blocking a market until they have issued at least three quotes.