Por una ecoescuela internacional co-creada, ubicada en un neuvo centro rural de artes, educación y ecología en Las Alpujrras.
251
people have signed this petition.
Add your name now!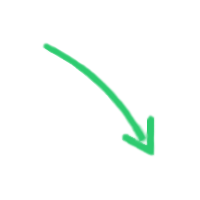 251

people

have signed.

Add your voice!
Maxine K.
signed just now
Adam B.
signed just now
Español arriba / English below
Banana Mountain: Educación liberadora y co-creada para tod@s

Desde hace algún tiempo, el proyecto Banana Mountain ha estado ofreciendo un ambiente natural diverso y seguro para la gente joven donde socializar, jugar, crear e involucrarse en un aprendizaje dirigido por la pasión.
En este momento estamos trabajando para llevar nuestro proyecto al siguiente nivel, con la intención de construir y hacer funcionar una eco-escuela legal internacional, para niñ@s de edades entre 6 y 16 años.
Nuestra escuela será…
Una comunidad democrática donde cada individuo es el autor de su propia experiencia, y cada individuo que la conforma, grande o pequeño, tiene las
mismas oportunidades de expresar y decidir como quieren que nuestra comunidad funcione.
Un lugar donde el papel de los profesores no es forzar a los niños a aprender, sino maximizar sus oportunidades para un aprendizaje auto dirigido, apoyándoles a lograr su éxito personal, siendo definido éste por ellos mismos.
Un modelo de integración: entre libertad y responsabilidad, naturaleza y cultura,
teoría y práctica, sabiduría acumulada y nuevas e innovadoras ideas, y las
muchas nacionalidades que coexisten en la Alpujarra.
Con compromiso a encontrar maneras de estar abierto a todos los jóvenes, independientemente de la situación económica de sus familias.
Nuestra escuela sería pionera en este modelo educativo en el área, una nueva y valiosa opción en este vibrante escenario educativo, y precursor en un creciente movimiento global de educación co-creada y auto dirigida.
Nuestro siguiente gran paso, es la petición formal de crear un centro físico, basado en la naturaleza, para la educación, la ecología y las artes. Esto es esencial para nuestra escuela y también crearía un recurso nuevo e increíble para otros proyectos y el resto de la comunidad.
Este proyecto es una colaboración entre nuestra comunidad, Sunseed Desert Technology, y el galardonado colectivo multidisciplinario Assemble. Juntos, estamos trabajando para crear una hermosa infraestructura que personifique nuestros valores, modele la sustentabilidad y el cuidado del medio ambiente, y que pueda actuar como una referencia local y global para la innovación en educación, arquitectura y construcción sustentable.

Para tener las mejores oportunidades de éxito, necesitamos demostrar apoyo a nuestro proyecto entre las comunidades de la Alpujarra y más allá.
Si te gustaría ver nuestro proyecto prosperar, por favor, firma y comparte nuestra petición.

Para más información ponte en contacto con info@bananamountain.world
_____________________________________________________________________

Banana Mountain: Liberating Co-Created Education for All

For some time the Banana Mountain project has offered a safe and rich natural environment for young people to socialise, play, create, and engage in passion-driven learning.

We are now working to take our project to the next level and build and operate a legal international eco-school for children aged 6 - 16 years.

Our school will be...

A democratic community where every individual is the author of their own experience and everyone, big and small, has an equal say in deciding how our community works.
A place where the teachers' role is not to force children to learn but to maximise their opportunities for self-directed learning and support them to achieve success as they themselves define it.
A model of integration; between freedom and responsibility, nature and culture, theory and practice, accumulated wisdom and innovative new ideas, and the many nationalities that co-exist in the Alpujarras.
Committed to finding ways to be open to all young people, regardless of their families' financial circumstances.
Our school would be the first of its kind in the area, a valuable new option in an increasingly vibrant local educational scene, and a forerunner in the growing global movement for self-directed and co-created education.
Our next major step is a formal request to create a land-based centre for arts, education and ecology. This is not only essential for our school, it will also create a significant new resource for other projects and the wider community.
This project is a collaboration between our community, Sunseed Desert Technology, and award-winning multi-disciplinary collective Assemble. Together, we are working to create beautiful infrastructure that embodies our values and models sustainability and care for the environment, which can come to act as a local and global reference for innovation in education, architecture, and sustainable construction.

To have the best chance of success we need to demonstrate support for our project, in the communities of the Alpujarras and beyond.

If you would like to see our project succeed please sign and share our petition.

For more information contact info@bananamountain.world