Ban Narendra Modi from Britain, Europe & America
41
people have signed this petition.
Add your name now!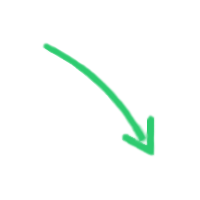 41

people

have signed.

Add your voice!
Maxine K.
signed just now
Adam B.
signed just now
Gujarat Chief Minister, Narendra Modi is a leading figure in India's BJP party & a probable future party chief. The BJP's Hindutva (or Hindu-Nazism) platform is an ultra-nationalist political philosophy that was defined primarily by Vinayak Damodar Savarkar (1883-1966), President of the ABHM (Akhil Bharatiya Hindu Mahasabha = All India Hindu Assembly): - "From the Indus to the Himalayas, from the Himalayas to Tibet, from Tibet to Burma and from Burma to the Southern and Western seas run the lines of the boundaries of our Land.", V D Savarkar, ABHM 21st Session, 1939; - "The foreign races in Hindustan must either adopt the Hindu culture and language, must learn to respect and hold in reverence Hindu religion, must entertain no idea but those of the glorification of the Hindu race and culture, i.e., of the Hindu nation and must lose their separate existence to merge in the Hindu race, or may stay in the country, wholly subordinated to the Hindu Nation, claiming nothing, deserving no privileges, far less any preferential treatment - not even citizen's rights.", M S Golwalkar, 2nd RSS chief (1940-1973), 1938; - "...if we Hindus in India grow stronger in time these Moslem friends of the league type will have to play the part of German-Jews ... India must be a Hindu land, reserved for the Hindus.", V D Savarkar, ABHM 20th Session, 1938; - "...the Indian Mahommedans, Jews, Christians, Parsees, etc. are excluded from claiming themselves as Hindus", V D Savarkar, ABHM 19th Session, 1937; - "The RSS' only aim is to polarise the Indian masses on communal lines, wherever possible in order to awaken a dormant Hindi nationalism", K B Hedgewar, 1st RSS chief (1925-40); - "All Hindutva opponents will get the death sentence", Praveen Togadia, VHP secretary-general, Dec. 2002. Modi is reported to be headed for London for "India Summit 2009", May 19-20. If he gets a smooth ride in London, it would vastly improve his image & might enable him to get a US visa, then he could go on to deceive the US government about the true nature of Hindutva. His presence in London &/or the US would almost certainly enable him, also, to raise vast amounts of money for his Hindu-Nazi cause, which could have a profound & long-term negative effect on non-Hindus in India & beyond.
Sponsor
"Oppose Hindutva/Hindu-Nazism" Facebook group: http://www.facebook.com/group.phpgid=67355280352 Gildas Sapiens: http://twitter.com/gildassapiens http://gildassapiens.blogspot.com/
Links
http://delicious.com/gildassapiens/Modi Please Note: We ask for your EMAIL address ONLY to help exclude bogus signatures - we SHALL NOT use it to contact you (except to confirm you've signed) and we SHALL NOT share it with any third party. We ask for your AGE and GENDER so we can analyze the petition demographically. We ask for your COUNTRY so we can eventually split the petition and send part to the U.S. government, part to the British government and part to the European Union Parliament and Council.