BAN USE OF GASSING, HEARTSTICK, AND CRUEL WAYS OF EUTHANASIA IN SHELTERS;CLASSIFY AS UNACCEPTABLE; ENCOURAGE USE OF EBI INJECTION IF NECESSARY.
1384
people have signed this petition.
Add your name now!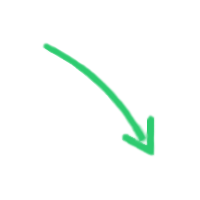 1384

people

have signed.

Add your voice!
Maxine K.
signed just now
Adam B.
signed just now
Based on my online research there has been much progress made to end gas chamber killings in the U.S. Animal Shelters but, at this present time in the United States, there are 14 states that still use the inhumane method of gas chambers as a way to euthanize animals-healthy or sick-Illinois, Indiana, Kansas, Kentucky, Michigan, Minnesota, Missouri, North Carolina, Ohio, Oklahoma, South Carolina, Texas, Utah, and Wyoming. In comparison, there are 20 states that ban the gas chambers, 3 states that do not use gas chambers but without legislation, and 10 states where there is no legislation or information available. The process of gassing animals involves locking the animal in a sealed chamber where the gas is pumped in thus causing to animal to go unconscious and, ultimately, death. Strong evidence exists that the animals undergo immense suffering inside the chamber; clawing at the walls, whine to be let out, vomiting from the stress,fight with each other,gasp for breath, cry out in pain, dizziness, and panic. How sad to have to die in such a cruel manner!
In addition, the use of heartstick as a means of euthanization is still used in some shelters although almost all shelters have stopped using heartstick. Furthermore, the elected officials that oversee the shelters condone this practice; the shelters and the officials are complicit in this brutal method of euthanizing dogs and cats in the United States. Heartstick (intracardial injections) are considered inhumane and cruel with performed on animals that are not anesthetized or comatose. If the substance is not carefully and accurately administered, an animal's lung could be punctured and causes them to fill with fluid-a painful way to die. On a shelter pet that is not sedated or comatose prior to the heartstick being administered, it is hard to do because the cats or dogs are in constant motion trying not to be violently killed by the persons holding it down.

Important facts about Gas Chamber killings:
*Gas Chambers do not guarantee a quick, painless death and could take more than 30 minutes for death to occur.
*Opposition to Gas Chamber use: The Association of Shelter Veternarians (ASV) Guidelines for Standards of Care in Animal Shelters lays out a stern case against use of gas chambers for euthanizing animals, calling them "unacceptable..due to multiple humane, operational, and safety concerns." This method does not meet the ASV's requirement that the method of euthanasia be "quick, painless, and should not cause distress." With the multiple animals in the chamber, the gas concentration is reduced, "creating a haphazard euthanasia experience that can be prolonged, painful, and ineffective." The National Animal Control Association (NACA) "condemns the use of carbon monoxide (and other gases)...for animal shelter euthanasia of dogs and cats."
*Shelter Animals deserve better: Attention needs to be focused on the cruelty of gas chambers for euthanasia, to encourage the use of EBI as the only acceptable method, and to persuade the remaining states that have not done so to ban gas chambers and require shelters to acquire euthanasia drugs directly along with the appropriate training and certification.
*Usage varies by State: it is banned outright in 20+ states; another 15 do not ban it but do give shelters authority to acquire euthanasia drugs(direct licensing). Some shelters in direct licensing states continue to rely on gas chambers and, in the remaining states shelters do not have authority to acquire and use euthanasia drugs directly; they must go through a local veternarian.
*Gas Chambers are unsafe for Shelter Personnel: carbon monoxide can leak, cause an explosion and, in turn, injuries and death can occur. Additionally, shelter workers also report higher levels of psychological stress from having to use gas chambers to euthanize versus using EBI.
*Gas chambers are more expensive than EBI: The units are expensive and difficult to maintain properly. When comparing the cost factor between gassing and EBI, gas chambers cost an estimated of $5.00 per animal and EBI is approximately $2.30 per animal.
I am very upset to have learned that gas chamber euthanasia and heartstick is still a permissable method of putting animals to sleep in some states. Please help me bring compassion and humane treatment to our country's animal shelters by eliminating the use of gas chambers. As a united front, it would be so fulfilling to see all of the United States have all gas chambers and the use of the heartstick banned; find practices and ways to have all shelters become mandatory no kill shelters as well as find humane methods for euthanization by injection (EBI) and use only for sick and terminally ill animals-not innocent and healthy animals who deserve a chance at a full life. For animal lovers such as myself, it is very upsetting to me to think that poor, innocent cats and dogs have to die this way when their only "crime" was that they were not wanted.
Every year, America's animal shelters kill at least 4 million in their care. It is inhumane and not in a Christian way to treat God's animals.
Please sign this petition to end gas chambers and use of heartstick, to ensure that the innocent animals do not have to die in agony, and have the classification of gas chamber use to unacceptable and inhumane in every case.
Thank you so much and God Bless,
Linda Hoffman