Ban Tiger Farms Now!!
21
people have signed this petition.
Add your name now!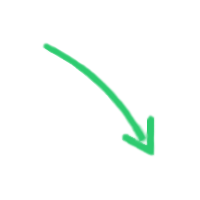 21

people

have signed.

Add your voice!
Maxine K.
signed just now
Adam B.
signed just now
If the wild tiger is to survive, demand for all parts from all sources must be stopped!

Tiger farms breed tigers like livestock for their fur, bones and meat.

While alive, the tigers attract tourists who come to gawk at the animals and even take selfies.

They are later killed.

Tigers are killed for their bones, fur and other body parts.

It's all for traditional medicine, remedies, and tigers are illegally killed or poached because their pelts are valuable on the black market.
Live tigers may be bought and sold to other tiger farms, where they're used as props for tourists and as breeding stock, but most of the demand is for luxury goods and traditional medicine.


12 Reasons Why Tiger Farms Are Bad For Tigers

1. Tiger farms raise tigers for their parts. They are killed for their bones, meat, and pelts.


2. Tiger farming promotes the illegal trade. Farming tigers for trade increases market demand for their parts and fuels poaching of wild tigers throughout Asia. It will always be cheaper to kill a tiger in the wild than raise one in captivity.

3. Tigers on tiger farms tend to be obese and malnourished due to inappropriate diets and inadequate opportunities for natural behavior and exercise.


4. Tigers on tiger farms are kept in unnatural groups, often based on gender and age. In the wild, tigers are naturally solitary creatures.


5. Tigers on farms are not humanely euthanized. Rather, they are starved to death.


6. The tiger farming industry has absolutely no value for conservation. Tigers on tiger farms are inbred and crossbred from captive‐born tigers. They cannot be released in the wild.


7. Tiger range countries with tiger farms are using funds to promote tiger farming instead of funding true and effective conservation programs that would benefit wild tiger populations.


8. Tiger farms serve as tourist attractions, where visitors are misled to believe that the cats are tame or domesticated and bred for conservation purposes.


9. Tiger farms also profit from cub petting pay‐to‐play schemes, where young cubs are taken from their mothers to be used as photos props.


10. Adult tigers are often de‐clawed or de‐fanged and made to perform in shows where trainers use abuse and intimidation to force the cats to act out unnatural behaviors and tricks.


11. Tiger farms are not just horrible for tigers they also breed other big cats for their parts, such as jaguars and lions. Livestock fair no better. As part of the attraction, tourists pay for the cheap thrill of throwing live chickens, lambs, cows, and other animals into the tiger pits to be torn apart. Because captive‐born tigers do not know how to properly kill prey, these animals suffer long agonizing deaths.


12. Tigers may be housed in group pits or small metal and concrete cages, where they often stand in their own filth.


Tiger farms are located in: China, Thailand, Laos, Vietnam and South Africa.


What needs to be done to save tigers is:

Adopt a tiger, spread awareness about what is going on, protect their habitat, reduce human contact, Voice your concerns with the policy makers, help prevent wildlife trade, reducing pressure on natural resources, STOP tiger farms and poaching/hunting.

Most Importantly Is To Educate Yourself On The Matter.


Please help me save this beautiful cat before it's too late!

Its sad that these innocent BIG cat's are killed for these heartless cruel selfish reasons