Ban the loud house episode 'Brawl in the family'
73
people have signed this petition.
Add your name now!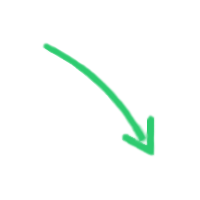 73

people

have signed.

Add your voice!
Maxine K.
signed just now
Adam B.
signed just now
Brawl in the family was one of the first loud house episodes I ever watched. Overtime however I have not enjoyed the aftermath. AT ALL. Don't get me wrong, The Loud House is great and no doubt a classic cartoon of conflict, laughter, family, funny treatment and love. There always will be moments in the show where Lincoln gets treated unfairly or can't catch a break but Brawl in the family takes it WAY too far!!
Throughout the episode, Lincoln gets insulted, beaten up, tortured, pushed away and harassed more so than usual via the show's standards, all while unprovoked, simply because of the so called Sister Fight Protocol. His room gets taken, his sheets are used, he can't watch television, he can't use the bathroom and the sisters' role is to simply screw him over in order to stop the fighting over a silly dress between Lori and Leni. Not to mention Lincoln acts like a dunce who won't shut up and spouts silly secrets which get the rest of the sisters fighting as well, over the most worthless of things!! And to top it all off, he gets told he fixed things by leaving the house and the fight starts all over again, all because he was acting like an idiot!
Not only does this plot contradict with everything the show stands for, such as 'man with a plan', the sisters' loving each other no matter what, previous conflicts solved in the show and good parenting, but Lincoln's treatment is beyond awful. His sisters act completely OOC, particuarly Leni and Luna and Lincoln is portrayed as someone who doesn't know the first thing about being in the loud house! To top it all off, Lincoln is told things will be fine if he is not around, which is not only untrue, it's also incredibly cruel!! All of this is completely against how the show is meant to be portrayed and ends up actually proving the fandom right about the sisters being demons. Which they are not! Everyone is portrayed as a braindead monster who cares for no one but themselves!! That and this protocol was never mentioned before, nor is it ever brought up again, which leaves one wondering just where did it come from!
The episode completely ignores past episodes, makes absolutely no sense, is not funny in the least and has a moral that clearly is not fit for small children. Overall, this episode must be cut out, edited, or just taken off air, lest it leaves fans no longer wanting to watch this beloved cartoon!
Sign below if you agree!