Ban RV Parking/Camping outside of designated RV lots in Seattle
393
people have signed this petition.
Add your name now!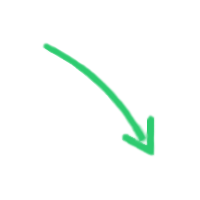 393

people

have signed.

Add your voice!
Maxine K.
signed just now
Adam B.
signed just now
Seattle has been inundated with RV campers in the past 2 years. Increasingly, the RVs have been a source of criminal activity. One of the most notable RV-based drug busts has yielded $65,000 in cash and 2.2 pounds of heroin. Seattle Police Department reported that criminals have admitted to using RVs as a platform for crime. To date, RVs have been used to sell heroin, manufacture crystal meth, have been used to steal $40,000+ in bicycles, prostitution, have been used to store stolen goods, have been associated with overdoses, and most recently have been the source of a brutal assault on a 52 year old woman.
Seattle Police Departments crime stats show that areas around where RVs have congregated, property crime skyrockets 800% - 1500%. However according to Seattle Police Department statistics, when the RVs are removed from the areas, property crime drops dramatically to normal levels.
Many RV campers not associated with crime have proven to be troublesome as well. Many dump hundreds of pounds of garbage on our city streets. Others have been seen emptying their human waste tanks in the street and down our sewers, which end up in the Puget Sound. Most tragically, there have been three RV fires in the last year as many RV campers do not use safe practices when heating their vehicles or storing fuel. 2 RV campers were critically burned and actively endangers residents and first-responders. At minimum, these vehicles take up valuable parking space in a city already strained with parking.
After much pressure, the City Council finally agreed to establish RV Safe Lots. Immediately after the RVs were moved out of the traditional areas, property crime dropped off dramatically.

Today, the two RV safe lots remain unfilled. This is due to the fact that many RV campers refuse to go to the City-sanctioned safe lots citing "too many rules". In fact, 60% of the homeless residents in Seattle refuse any type of service including housing, food, mental health or addiction services. Every Seattle resident follows rules and obey laws or face fines. This has proven to not be true for RV campers who simply get warnings and move a couple blocks down the street.
The City Council and Mayor Ed Murray have enabled the current situation to get out of control. Instead of banning RV camping as the 46 cities in California, including Hollywood, California, have done. The Mayor and the City Council have opted to have Seattle Police and Parking Enforcement to move the RVs every 72 hours. This has resulted in the RVs simply traveling to different neighborhoods, spreading trash, hypodermic needles, human waste, and in too many cases crime and drug dealing.
PLEASE SIGN THE PETITION TO BAN RV PARKING/CAMPING OUTSIDE OF DESIGNATED RV SAFE LOTS IN SEATTLE. Currently, RV Parking is banned in all areas with the exception of Industrial areas. However, these laws are not followed. Banning RV parking would give the Seattle Police the tools they need to stop